► Children's rights NGO says Rajoy gov't has reneged on agreed legislation ►
Save the Children España has launched a signature-gathering campaign for a petition calling on the Spanish government to honour commitments made last year to pass new legislation aimed at protecting children in Spain from sexual abuse, gender violence, mistreatment or harassment and bullying at school.
Under the social-media hashtag #LosÚltimos100 ("The Last 100"), the campaign focuses on the deaths since 2012 of 100 children in Spain as a result of murder, domestic abuse or through the suicides of distraught students who have been victimized by bullying at school.

► ► CLICK ABOVE TO WATCH VIDEO ► ►
The first names of 100 children featured in a video accompanying the campaign reflects just the "tip of the iceberg" of children in Spain who the organization says have suffered the lasting negative effects of violence in some form over the past five years, with Spanish authorities having registered 37,495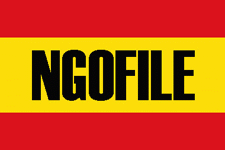 complaints of violence against children during 2016 alone.
Save the Children says it hopes that by raising awareness through its #LosUltimos100 campaign it can gather enough petition signatures to pressure the Spanish government to honour its commitment to introduce legislation specifically aimed at protecting children from violence.
►► Sign Save the Children's petition at www.LosÚltimos100.org …
The organization notes that a comprehensive law to protect children in Spain from violence was one of the pledges made by President Mariano Rajoy of the governing Partido Popular (PP) in December 2016 as part of the agreement of support reached with the Ciudadanos party that returned Rajoy to a second term in office last year.
But, says Save the Children, the government has reneged on that agreement and last month the Rajoy administration failed to include the law on violence against children in its legislative agenda for 2018.
► Read More in Spanish at 20minutos, Europa Press and El Diario …
► Read More about the work of Save the Children España …