► Legislation would halt discrimination against mostly female part-time workers
The Unidos Podemos parliamentary group in Congress last week introduced legislation that would change a discriminatory feature of current calculations for unemployment pay in Spain, which places predominantly female part-time workers at a disadvantage when attempting to claim jobless benefits.
The proposed bill was moved out of the congressional Committee on Employment and Social Security by a vote of 21-14 last month and registered for full debate in Congress by the Unidos Podemos-En Comú Podem-En Marea group on 3rd January. If successfully passed by Congress, the legislation will change the current method of calculation of jobless pay in Spain's 1985 decree on unemployment protection, which critics say underestimates the time worked by part-time employees in Spain, more than 70 percent of whom are women.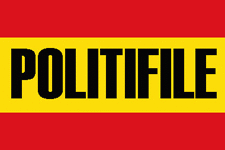 A European Court of Justice ruling against Spain in November held that the country's current method of calculation, which compensates part-time employees who worked either fewer days per week or fewer hours on all days of the week at a lesser rate than full-time employees, clearly discriminates against unemployed part-time workers. Because the vast majority of part-time employees in Spain are women, the court ruled, the current method of calculation and the level of compensation is also sexist.
The chances for passage of the new legislation by the full Congress are seen as positive, as the Unidos Podemos initiative already received support in the Employment and Social Security committee from the Socialist party (PSOE), centre-right Ciudadanos party and the Catalan nationalist Partit Demòcrata Europeu Català (PDeCAT), with only representatives of the conservative governing Partido Popular (PP) voting against the measure.
► Read more in Spanish at EFE via Público, Europa Press and El País …
► Click to read more about Labour & Unemployment in Spain …