► Bullfight attendance has fallen by more than half a million in the past year
► Attendance at lowest level in past 13 years, down 15pct over two years ago
The number of people attending bullfighting or bull-baiting events in Spain has continued its year-on-year slide, according to the latest survey of cultural habits and practices conducted by Spain's Ministry of Culture.
According to results of the annual survey, which this year polled 16,000 Spaniards over 15 years of age on their consumption of books, music, performing arts, art, bullfighting, information, videogames and more, attendance at bullfights has fallen off by 15 percent over the past four years, sliding by more than half a million people (554,000) in the last 12 months alone.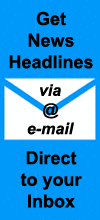 This year's survey results showed that those saying they had attended a bullfight, bull-running or bull-baiting event fell from 3.6 million to 3.1 million, for just 8 percent of the total Spanish population, the lowest level in the past 13 years and 15 percent fewer than two years ago in 2015.
Despite the conservative Partido Popular (PP) government of former President Mariano Rajoy having granted bullfighting the status of a protected event of national cultural interest in 2013, the number of bullfights held nationwide have fallen by roughly 50 percent over the past decade, with other bull-running and bull-baiting events also falling off over the past year.
The 8 percent of the Spanish population that currently says they attend bullfights is the lowest since the survey of cultural habits and practices was launched in 2006-2007.
According to the annual survey, the cultural habits and practices with the most upside among Spaniards over the past year have been reading books, going to the movies or theatre, or attending musical concerts.
Nearly two-thirds (65.8 percent) of Spaniards reported having read a book during the last year, 3.6 percent higher than the year previous; while 57.8 percent of those surveyed said they'd gone to the cinema, up 3.8 percent year-on-year; and 24.5 percent had gone to the theatre, up 1.3 percent over 2015.
► Read More in Spanish at El Diario, El Mundo and El Periódico …
► Click to read more news about Bullfighting in Spain …
Check out more news from Spain about:
► Animal Welfare ► Corruption/Transparency ► Discrimination ► Education ► Children's Rights ► Environment & Sustainability ► Fair Trade & Development Aid ► Healthcare ► Historical Memory ► Housing & Homelessness ► Human Rights ► Justice ► Labour & Unemployment ► LGBT+ ► Peace & War ► Politics ► Poverty ► Refugees & Migration ► Technology & Social Enterprise ► Women's Rights

All images at ProgressiveSpain.com are the copyright of their respective authors/owners and are reproduced here for non-commercial, journalistic purposes in accordance with Fair Use doctrine. All other content is Copyright © 2015-2019 ProgressiveSpain.com and is licensed under a Creative Commons Attribution-NonCommercial-ShareAlike 4.0 International License.