► 53% rise in fair-trade purchases, mainly coffee, cocoa & other foodstuffs
► But Spaniards spend just €2 each per year, compared to €15 Europe-wide
Consumption of fair-trade goods in Spain jumped 53 percent during 2018, totalling nearly 78 million euros last year, an increase driven largely by increased purchases of fair-trade textile and cosmetic products.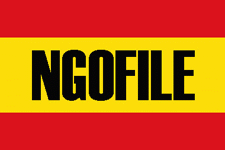 According to figures released by Spain's Coordinadora Estatal de Comercio Justo (CECJ, or ' National Fair-Trade Coordinating Council'), Spanish consumers nevertheless lag their counterparts throughout the rest of Europe in the purchase of fair-trade goods.
Although Spanish consumers spent a total of 77.8 million euros on fair-trade products last year, the average consumer in Spain spends just 2 euros per year on fair trade goods, compared to 15 euros on average throughout the rest of Europe.
Even so, said CECJ spokesperson Alberto Abad, Spain's fair-trade retail sector has seen a steady growth with 2018 registering the most solid growth in recent years.
According to the organization, 95 percent of all fair-trade sales in Spain correspond to food products, principally coffee and cocoa. The principal point of sale for fair-trade products are Spanish supermarkets, where 66.5 percent of all sales were registered last year.
► Read More in Spanish at El Diario and Europa Press…
► Click to read more news about Spain's Fair Trade movement …
Check out more news from Spain about:
► Animal Welfare ► Corruption/Transparency ► Discrimination ► Education ► Children's Rights ► Environment & Sustainability ► Fair Trade & Development Aid ► Healthcare ► Historical Memory ► Housing & Homelessness ► Human Rights ► Justice ► Labour & Unemployment ► LGBT ► Peace & War ► Politics ► Poverty ► Refugees & Migration ► Technology & Social Enterprise ► Women's Rights

All images at ProgressiveSpain.com are the copyright of their respective authors/owners and are reproduced here for non-commercial, journalistic purposes in accordance with Fair Use doctrine. All other content is Copyright © 2015-2019 ProgressiveSpain.com and is licensed under a Creative Commons Attribution-NonCommercial-ShareAlike 4.0 International License.