► High court reverses lower court rulings, ups jail terms from 9 to 15 years each
► Judges criticize lower courts, say evidence indicated two counts of rape each
Spain's Supreme Court on Friday rejected a regional lower court conviction of five men for the sexual abuse of a woman at the 2016 San Fermin festival in Pamplona, ruling instead that the men were guilty of rape and increasing their sentences from nine to 15 years each in prison. One of the men was given an additional two years' jail sentence for having confiscated the victim's mobile phone while the rape occurred and for removing the SIM card so she could not call for help.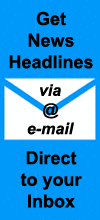 Known as the La Manada case, which means 'Wolf Pack' and was the name the men had given to their online WhatsApp group, the much-anticipated verdict by the Supreme Court was hailed as a victory by women's groups across Spain, which had been outraged by the Navarre regional courts prior ruling that the men were guilty only of "prolonged sexual abuse" and not rape.
In its ruling, the Supreme Court justices admonished the Navarre lower courts, saying they had been negligent in not ruling that the men's encirclement, intimidation and prolonged sexual intercourse with a victim who never gave explicit consent did not amount to gang rape.
In fact, the Supreme court judges said, the evidence in the case showed that the men should have been convicted by the lower courts on two counts of rape each because of the prolonged nature of the assault, which would have elevated the sentences to 30 years for each of the perpetrators.
Because the lower courts had only found the men guilty of sexual assault and because prosecutors did not ask the Supreme Court to consider more than one count of rape for each of the men, the Supreme court panel of judges said with evident frustration that they were unable to sentence the La Manada members to more than the 15 years in jail each on the single count of rape.
► Read More in Spanish at El País, Público and Europa Press …
► Read More in English at El País, The New York Times and The Guardian …
► Click to read more news about Gender Violence in Spain …
Check out more news from Spain about:
► Animal Welfare ► Corruption/Transparency ► Discrimination ► Education ► Children's Rights ► Environment & Sustainability ► Fair Trade & Development Aid ► Healthcare ► Historical Memory ► Housing & Homelessness ► Human Rights ► Justice ► Labour & Unemployment ► LGBT ► Peace & War ► Politics ► Poverty ► Refugees & Migration ► Technology & Social Enterprise ► Women's Rights

All images at ProgressiveSpain.com are the copyright of their respective authors/owners and are reproduced here for non-commercial, journalistic purposes in accordance with Fair Use doctrine. All other content is Copyright © 2015-2019 ProgressiveSpain.com and is licensed under a Creative Commons Attribution-NonCommercial-ShareAlike 4.0 International License.