► New mayor's first measure to cancel fines for non-permitted vehicle traffic
► Critics say nixing 'Madrid Central' measures risks air-quality conflict with EU
Plans announced by the newly elected Partido Popular Mayor of Madrid José Luis Martínez-Almeida to scuttle central components the 'Madrid Central' traffic and air-quality control program of former Mayor Manuela Carmena threatens to put Spain at odds again with the European Union over repeated violation in recent years of air-quality norms in the nation's capital.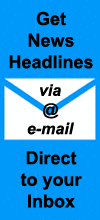 Following the premier meeting of the new rightwing municipal government of Madrid on Monday, Martínez-Almeida announced that the first measure of his administration will be to place a moratorium beginning on 1st July on fines for non-resident motorists circulating in downtown Madrid without permits. The moratorium will come into place as of 1st July, he said.
According to Ecologistas en Accion and other environmental groups, the fines for non-permitted vehicles and other measures introduced since mid-March under the Carmena administration's 'Madrid Central' plan have resulted in a dramatic reduction of air contamination in the capital.
The director general of Spain's national DGT traffic agency, Pere Navarro, said this week that cancellation of the 'Madrid Central' project would make Spain look 'ridiculous' in the eyes of Europe, given that the project was implemented in response to EU directives for the improvement of air quality in Madrid and other Spanish cities.
After several years of violation of EU air-quality norms, Spain was singled out last year for air pollution in the cities of Madrid and Barcelona and given a ultimatum by the EU to fix its air-contamination problems or face sanctions before the European Court of Justice.
► Read More in Spanish at El Mundo, Público and 20minutos …
► Click to read more news about Madrid's air quality issues …
Check out more news from Spain about:
► Animal Welfare ► Corruption/Transparency ► Discrimination ► Education ► Children's Rights ► Environment & Sustainability ► Fair Trade & Development Aid ► Healthcare ► Historical Memory ► Housing & Homelessness ► Human Rights ► Justice ► Labour & Unemployment ► LGBT ► Peace & War ► Politics ► Poverty ► Refugees & Migration ► Technology & Social Enterprise ► Women's Rights

All images at ProgressiveSpain.com are the copyright of their respective authors/owners and are reproduced here for non-commercial, journalistic purposes in accordance with Fair Use doctrine. All other content is Copyright © 2015-2019 ProgressiveSpain.com and is licensed under a Creative Commons Attribution-NonCommercial-ShareAlike 4.0 International License.