► Madrid court rules Catalan leader, colleagues eligible in 26th May elections
► Ruling overturns elections board veto, but no guarantee of immunity if elected
► UPDATE: CONSTITUTIONAL COURT UPHOLDS LOWER COURT RULING ON PUIGDEMONT

A district court in Madrid ruled Monday that the former president of Spain's northeast region of Catalonia, Carles Puigdemont, and two of his ex-ministers are fully eligible to stand for election to the European Parliament (EP) in balloting scheduled for 26th May.
Puigdemont and former ministers Clara Ponsatí and Toni Comín had been ruled ineligible to participate in the EP elections last week by Spain's national Junta Electoral Central elections board because the three are currently fugitives from the Spanish justice system. All three fled Spain last year in order to avoid being tried on charges of rebellion and sedition in relation to the illegal October 2017 referendum on Catalonia's independence from Spain.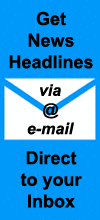 The Madrid court ruling Monday came less than 24 hours after Spain's Supreme Court returned the case to the lower court in Madrid, saying the lower court had jurisdiction to decide on the eligibility of Puigdemont and his two colleagues. The Supreme Court justices justices hearing the case clarified at the same time that they saw no reason why the Catalan independence leaders should not be able to stand in the EP elections.
Spain's conservative Partido Popular immediately filed an appeal with Spain's Tribunal Constitucional challenging the lower court ruling, with Spain's highest constitutional court scheduled to hear and rule on the appeal as early as Wednesday.
Puigdemont has claimed that if elected, he and his to colleagues would enjoy immunity from criminal prosecution as elected members of the European Parliament.
That claim is in dispute among legal experts, some of whom claim that immunity from prosecution does not begin immediately upon election but only extends to members of the European Parliament once they have been sworn in to office.
Under current law, were the Catalan independence leaders to be elected on 26th May they must subsequently present themselves in Madrid in order to obtain their official acta or certificate of election as EP members representing Spain. But with Spanish arrest warrants for their alleged roles in the events surrounding the illegal October 17 referendum still outstanding, law enforcement authorities would be obliged to immediately arrest any of the three upon their arrival to Spain.
► Read More in Spanish at 20minutos and El Confidencial …
► Click to read more news about Politics in Spain …
Check out more news from Spain about:
► Animal Welfare ► Corruption/Transparency ► Discrimination ► Education ► Children's Rights ► Environment & Sustainability ► Fair Trade & Development Aid ► Healthcare ► Historical Memory ► Housing & Homelessness ► Human Rights ► Justice ► Labour & Unemployment ► LGBT ► Peace & War ► Politics ► Poverty ► Refugees & Migration ► Technology & Social Enterprise ► Women's Rights

All images at ProgressiveSpain.com are the copyright of their respective authors/owners and are reproduced here for non-commercial, journalistic purposes in accordance with Fair Use doctrine. All other content is Copyright © 2015-2019 ProgressiveSpain.com and is licensed under a Creative Commons Attribution-NonCommercial-ShareAlike 4.0 International License.