More than half of migrants and refugees who arrive to Spain by boat from North Africa have denounced some form of abuse en route, according to a new report published jointly by the Spanish government's Consejo Superior de Investigaciones Científicas (CSIC, or 'Higher Council of Scientific Investigations') and the office of the UN High Commissioner on Refugees (UNHCR).
According to the report, titled Refugees and Migrants Arriving in Spain, January 2019, much of the abuse has been at the hands of police and other government authorities in Morocco. At the same time, one in ten women migrants arriving to Spain from North Africa say they have suffered sexual assault during their journey, either at the hands of trafficking gangs or government authorities in the countries they traversed.
The report says that 92 percent of those surveyed arrived to Spain via Morocco, attempting to reach Spain's North African enclave cities of Melilla and Ceuta, crossing the Mediterranean to Spain's southern Spain by boat or making the Atlantic crossing from western Morocco to the Canary Islands.
► Click to read full report in English on Refugees & Migrants Arriving in Spain …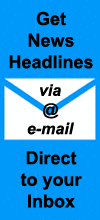 It has long been known that migrants and refugee seekers suffer abuse en route to Europe, but for the first-time the CSIC-UNHCR survey asked respondents who was responsible for committing the abuse.
While 52% responded that they suffered physical or psychological violence while under retention by police and security forces, 23 percent said their abusers were unknown or delinquent individuals or groups, while 21 percent said they were abused directly by the traffickers to whom they had paid money to help them reach Spain.
Only four percent of all adults — men and women — said they had been sexually abused en route to Spain, but among women alone the figure jumped to 10 percent of those interviewed.
Most of the abuse of migrants in Morocco was reported to have occurred in the areas surrounding Melilla and Ceuta, while some migrants said they had suffered abuse by Moroccan security forces at border crossings coming into the country and in Tangier.
► Read More in Spanish at El País and Europa Press …
► Read More in English at El País …
► Click to read more news about Migration & Refugees in Spain …
Check out more news from Spain about:
► Animal Welfare ► Corruption/Transparency ► Discrimination ► Education ► Children's Rights ► Environment & Sustainability ► Fair Trade & Development Aid ► Healthcare ► Historical Memory ► Housing & Homelessness ► Human Rights ► Justice ► Labour & Unemployment ► LGBT ► Peace & War ► Politics ► Poverty ► Refugees & Migration ► Technology & Social Enterprise ► Women's Rights

All images at ProgressiveSpain.com are the copyright of their respective authors/owners and are reproduced here for non-commercial, journalistic purposes in accordance with Fair Use doctrine. All other content is Copyright © 2015-2019 ProgressiveSpain.com and is licensed under a Creative Commons Attribution-NonCommercial-ShareAlike 4.0 International License.