A group of about 30 homeless people have camped out in front of the government's Ministry of Health in Madrid since 16th April, demanding that politicians campaigning in the upcoming general election on Sunday address the issues confronting the homeless in Spain.
According to figures compiled by Madrid's city council in coordination with non-governmental organizations, there are nearly 2,800 people sleeping rough on the streets of the capital city, reflecting a 24 percent jump in the number of homeless in Madrid in the past two years.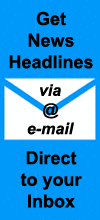 Government figures show there are 33,275 homeless across Spain, but activists say the number is much higher and Spanish Catholic relief agency Cáritas says that last year it attended more than 40,000 homeless people through its shelters and programs.
But, the homeless camped out in front of the Health Ministry under the banner Sin techo, con derechos ('No roof, no rights') complain that while the fundamental right to affordable housing is protected under Spain's Constitution, the country's politicians pay no attention to their plight. Homelessness, they say, has been left entirely out of the debate in the run-up to 28th April general elections.
"They talk endlessly about the Constitution this and the Constitution that, argue about who defends the Constitution more, but our situation stays the same," said a homeless spokesperson for the group. "Not one politician understands that here in the street we face the danger of dying from illness or aggression."
► Read More in Spanish at Cuarto Poder, Kaosenlared and El País …
► Click to read more news about Housing & homelessness in Spain …
Check out more news from Spain about:
► Animal Welfare ► Corruption/Transparency ► Discrimination ► Education ► Children's Rights ► Environment & Sustainability ► Fair Trade & Development Aid ► Healthcare ► Historical Memory ► Housing & Homelessness ► Human Rights ► Justice ► Labour & Unemployment ► LGBT ► Peace & War ► Politics ► Poverty ► Refugees & Migration ► Technology & Social Enterprise ► Women's Rights

All images at ProgressiveSpain.com are the copyright of their respective authors/owners and are reproduced here for non-commercial, journalistic purposes in accordance with Fair Use doctrine. All other content is Copyright © 2015-2019 ProgressiveSpain.com and is licensed under a Creative Commons Attribution-NonCommercial-ShareAlike 4.0 International License.