Dozens of Spanish non-governmental organizations have joined with leading members of Spain's migrant and ethnic minority communities to launch a public awareness campaign called Actualización Pendiente ('Update Pending') that champions diversity while pointing out the ways in which ethnic and racial discrimination manifest themselves in Spanish society.
Led by by Spanish NGOs Oxfam Intermón, Iridia y Mundo en Movimiento, the campaign uses the social media hashtags #WeAreMore and #ActualizacionPendiente to spread the word that migrants of ethnic and racial minority backgrounds make full contributions to Spanish society. At the same time, the campaign points out, they suffer from many forms of discrimination that may fall short of outright racism but are nevertheless pervasive in Spanish society in more subtle ways.

► ► CLICK ABOVE TO WATCH VIDEO ► ►
During a launch event last week at the Ateneo de Madrid, the campaign released a one-minute video via social media featuring four highly accomplished members of Spain's migrant communities speaking about their experiences of discrimination: Kenpo Karate world champion Zenib Laari; Moha Gerehou,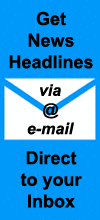 president of the SOS Racismo federation in Spain; Mahmoud Traoré, Senegalese migrant activist and author of a book about his three-year journey through several North African countries to reach Spain; and Carmen Juares, migrant and activist for the rights of domestic workers.
Speaking at the launch event, Spanish actress Alba Flores explained the meaning of the name of the campaign 'Update Pending', saying that Spanish society has to "update our hard drive" with regard to the role of migrants and members of Spain's diverse ethnic and racial minorities.
The way to do that, the 23-year-old actress said, is through "knowing and learning about cultures" in keeping with the aim of the campaign, which is to encourage Spaniards of all backgrounds to "come together, to listen to each other and to get to know other points of view."
► Read More in Spanish at Europa Press, El Diario and Cuarto Poder …
► Click to read more about Racial Discrimination & Social Exclusion in Spain …
Check out more news from Spain about:
► Animal Welfare ► Corruption/Transparency ► Discrimination ► Education ► Children's Rights ► Environment & Sustainability ► Fair Trade & Development Aid ► Healthcare ► Historical Memory ► Housing & Homelessness ► Human Rights ► Justice ► Labour & Unemployment ► LGBT ► Peace & War ► Politics ► Poverty ► Refugees & Migration ► Technology & Social Enterprise ► Women's Rights

All images at ProgressiveSpain.com are the copyright of their respective authors/owners and are reproduced here for non-commercial, journalistic purposes in accordance with Fair Use doctrine. All other content is Copyright © 2015-2019 ProgressiveSpain.com and is licensed under a Creative Commons Attribution-NonCommercial-ShareAlike 4.0 International License.