► Near-identical banner covers pro-independence symbols on gov't building ►
Catalan regional President Quim Torra on Thursday defied an order by Spain's national Junta Electoral Central (JEC) elections board that banners bearing yellow ribbons and slogans in support of Catalan independence leaders currently on trial in Madrid be removed from regional government buildings until after the upcoming 28th April general elections.
Torra, who faces possible prosecution for disobedience of the order, had said on Wednesday that the banners would be removed but not in obedience of the Spanish elections board. Rather, he said he would merely honor a recommendation from Catalonia's regional Sindic de Greuges grievances ombudsman that the banners be taken down in the run-up to the elections.
The Junta put Torra on notice earlier this month that government property cannot be used to display partisan political signs or slogans during election periods in Spain and ordered yellow ribbons, banners and pro-independence flags removed because they represent only one segment of Catalan society and could influence voter preference at the ballot box.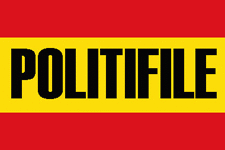 The display of yellow ribbons on regional and municipal government buildings has been a point of contention among political parties in Catalonia, with opposition parties claiming the use of government buildings to promote the political views of those Catalans in favor of independence from Spain is a misuse of taxpayer-funded public properties.
Torra initially refused the order of the Junta Electoral on the grounds of freedom of expression and ran past a 48-hour deadline on Tuesday, saying he was awaiting a recommendation from Catalonia's regional Sindic de Greuges grievances ombudsman.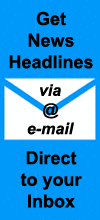 The Sindic revealed on Wednesday, however, that Torra actually had been in receipt of his report since Friday, advising the Catalan president that the ribbons and banners should be removed.
Torra said Wednesday the banners would be removed, but not in compliance with the Spanish elections board's order and that he was merely agreeing to honor the recommendations made in the report provided by the Catalan ombudsman. He hinted that Catalan government authorities might hang an alternative symbol on regional government buildings in Catalonia in order to technically obviate the electoral board's ruling.
► Read More in Spanish at La Sexta, El Periódico and El Diario…
► Read More in English at El País …
► Click to read more news about Elections in Spain …
Check out more news from Spain about:
► Animal Welfare ► Corruption/Transparency ► Discrimination ► Education ► Children's Rights ► Environment & Sustainability ► Fair Trade & Development Aid ► Healthcare ► Historical Memory ► Housing & Homelessness ► Human Rights ► Justice ► Labour & Unemployment ► LGBT ► Peace & War ► Politics ► Poverty ► Refugees & Migration ► Technology & Social Enterprise ► Women's Rights

All images at ProgressiveSpain.com are the copyright of their respective authors/owners and are reproduced here for non-commercial, journalistic purposes in accordance with Fair Use doctrine. All other content is Copyright © 2015-2019 ProgressiveSpain.com and is licensed under a Creative Commons Attribution-NonCommercial-ShareAlike 4.0 International License.