Opening arguments in the Supreme Court trial of 12 Catalan secessionist leaders were completed on Wednesday, paving the way for the appearance of the first of the defendants in the dock on Thursday, Oriol Junqueras, former Catalan Vice-President and general secretary of the pro-independence ERC party (Esquerra Republicana de Catalunya).
The 12 defendants in the trial are facing allegations of criminal activity for their roles in events in September and October 2017 related to the regional government-backed referendum on the independence of Catalonia from Spain carried out in defiance of court orders, including a ruling by Spain's Tribuna Constitucional that any such referendum would run afoul of the Spanish Constitution of 1978.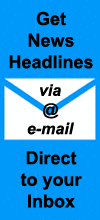 On the first day of oral arguments, a panel of seven Supreme Court judges heard attorneys for the defense air charges that the proceedings constituted a "show trial" in which the defendants were being tried for their belief in Catalan independence and not for any crimes committed. Defense attorneys claimed that the right to protest and the basic tenets of democracy were on trial in the courtroom, saying their clients' rights to a fair trial have been violated and indicating that any conviction on criminal charges in the proceedings would be appealed to the European Court of Human Rights (EHCR) in Strasbourg.
On Wednesday, prosecuting attorneys presented opening arguments, rebutting the defense argument that the trial was ideological and aimed at trying the Catalan secessionist leaders for their beliefs. "This is a trial in defense of Spanish democracy, in defense of the constitutional order," said public prosecutor Javier Zaragoza. He said that the defendants will be tried and judged solely on the basis of whether or not they committed criminal acts in conjunction with the 1st October 2017 referendum and a subsequent unilateral declaration of Catalonia's independence from Spain by the Catalan parliament.
The twelve defendants face charges ranging from rebellion to sedition, misuse of public funds and disobedience of court orders. Nine of the defendants, including Junqueras, have been in preventive custody awaiting trial since late-2017 after the court considered them high flight risks, following the surreptitious departure from Spain by former Catalan President Carles Puigdemont and others to avoid detention by Spanish authorities.
The trial is expected to last for three months or more, with the twelve defendants' testimony and cross-examination along with evidence presented by a record number of witnesses for both the defense and prosecution to be broadcast live on Spanish television.
► Read More in Spanish at La Vanguardia, El Diario and El Periódico …
► Read More in English at El País, CNN and the Associated Press …
► Click to read more news about Spain's Justice system …
Check out more news from Spain about:
► Animal Welfare ► Corruption/Transparency ► Discrimination ► Education ► Children's Rights ► Environment & Sustainability ► Fair Trade & Development Aid ► Healthcare ► Historical Memory ► Housing & Homelessness ► Human Rights ► Labour & Unemployment ► LGBT ► Peace & War ► Politics ► Poverty ► Refugees & Migration ► Technology & Social Enterprise ► Women's Rights