The Catholic church's Cáritas relief agency in Barcelona revealed Wednesday that nearly 950,000 people, representing 36 percent of the residents of 27 municipalities in and around the city of Barcelona, live in substandard housing in which they are subject to overcrowding, unsanitary and unsafe conditions.
The percentage of those living in substandard housing in one of Spain's premier tourism cities rises to 44 percent among families with children, while jumping sharply to 69 percent among immigrants and 72 percent for immigrants coming from non-EU countries, according to the findings of a Cáritas study, titled in Catalan La Llar es la Clau ('The key is the home').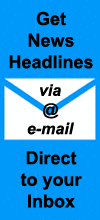 According to Cáritas, the Barcelona metropolitan area has five times less affordable "social housing" stock than the average city in Europe.
Less than 2 percent of total housing units in the Catalan capital is considered social housing, the agency's report says, compared with European cities such as Berlin, where affordable housing stock is 30 percent of the total, or Amsterdam, where social housing is 48 percent of the total.
The high cost of housing in Barcelona is the culprit, says Cáritas, with monthly rent or mortgage payments accounting for more than 50 percent of the monthly take-home pay of more than half of all Barcelona residents. The result is that an increasing number of individuals and families live crammed into unhealthy and unsafe subdivided apartment spaces, often with shoddy plumbing, electrical wiring and unsafe emergency ingress and exit access.
► Read More in Spanish at La Vanguardia, El Periódico and Crónica Global …
► Click to read more news about Housing and homelessness in Spain …
Check out more news from Spain about:
► Animal Welfare ► Corruption/Transparency ► Discrimination ► Education ► Children's Rights ► Environment & Sustainability ► Fair Trade & Development Aid ► Healthcare ► Historical Memory ► Housing & Homelessness ► Human Rights ► Labour & Unemployment ► LGBT ► Peace & War ► Politics ► Poverty ► Refugees & Migration ► Technology & Social Enterprise ► Women's Rights