Spanish President Pedro Sánchez warned Catalan nationalist parties in Congress on Wednesday that his government will not tolerate any violation of Spain's Constitution in their push for independence and called on them to stop spreading a narrative he said is marked by "lies and grievances" over Spain's allegedly repressive treatment of Catalonia.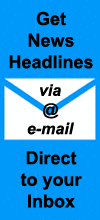 The warning from Sánchez came just 10 days after an unexpectedly poor showing in Andalucía regional elections by his Socialist party (PSOE) and subsequent concerns aired in the Spanish media by some PSOE leaders that the perception of the Sánchez government's leniency toward Catalonia's pro-independence parties has given rise to far-right Spanish nationalist sentiment elsewhere in the country.
Speaking during a lengthy and sometimes raucous session of Congress Wednesday, Sanchez said he will not bow to far-right nationalist pressures to withdraw devolved powers from Catalonia and other regions of Spain, nor would he be lenient with Catalan nationalists if they again pushed unilaterally for independence from Spain in violation of the country's Constitution.
"If the law is broken, the response will be overwhelming," Sánchez said, just days after Catalonia's pro-independence regional President Quim Torra publicly praised the "Slovenian path" to independence, which occurred after the "Ten Day War" in 1991 between armed civilians and the Yugoslav military that resulted in more than 70 deaths. His words for Torra were particularly sharp, saying that support for the Slovenian model as a way forward for Catalonia "denotes an ignorance of history, unacceptable manipulation and the despair of those who no longer have any argument other than lying to sustain their political positions".
Sánchez held out to the Catalans the possibility of negotiating increased devolution of administrative powers through reforms to the Catalan regional charter, or Estatut, an option publicly rejected by Torra and hard-liners within his regional Generalitat government.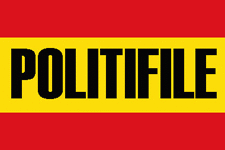 Despite public clashes over the independence issue, Generalitat officials continue to negotiate with the central government behind the scenes on pressing budgetary and administrative matters.
Meanwhile, on 21st December the Sánchez government is scheduled to hold its regular Council of Ministers meeting in the Catalan capital, Barcelona, in a move seen by many as a show of strength and by Catalan nationalist hard-liners as a provocation that will generate increased tensions.
► Read More in Spanish at El País, El Periódico and El Diario …
► Click to read more news about Politics in Spain …
Check out more news from Spain about:
► Animal Welfare ► Corruption/Transparency ► Discrimination ► Education ► Children's Rights ► Environment & Sustainability ► Fair Trade & Development Aid ► Healthcare ► Historical Memory ► Housing & Homelessness ► Human Rights ► Labour & Unemployment ► LGBT ► Peace & War ► Politics ► Poverty ► Refugees & Migration ► Technology & Social Enterprise ► Women's Rights