As Spain's new government prepares to bring to a vote a special decreto ley in Congress to reform and strengthen the country's 2007 Law of Historical Memory, the exhumation of human remains at mass graves from Spain's Civil War period proceeds in the Valencia community, where experts believe Republican prisoners and civilians were summarily executed by forces under the command of Gen. Francisco Franco during and after Spain's bloody 1936-39 Civil War.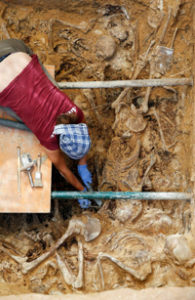 Near Valencia city, a forensics team excavating since August at a mass grave known as Fosa 112 at the Paterna cemetery say they now have discovered the first evidence that nationalist forces under Franco's command executed prisoners of war and civilians loyal to the defeated Spanish Republican government, then dumped their bodies in common graves at the cemetery.
This week, the forensics experts working at Paterna with funding provided by the Valencian regional government and the city of Valencia, say the remains of four of the first 10 bodies unearthed clearly show bullet wounds to the cranium consistent with execution-style killings of prisoners.
Further north in Castellón, a separate dig at a mass grave at the city's San José cemetery has now been scheduled to begin in November, where family members have requested that the remains of prisoners believed killed by Franquista forces during the war be disinterred, identified and returned to them for proper burial. The upcoming excavation in Castellón is scheduled to be carried out by the same forensics team directing the excavation at the Paterna cemetery and is being financed by funds from the municipal budget provided by the local government.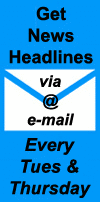 At the Paterna cemetery, experts are working from records that indicate the remains of 100 individuals may be found in two common graves, where prisoners from towns and villages from throughout regions of La Safor and Ribera in the Valencia province were believed to have been taken for execution. The evidence of bullet wounds to the head are just the first evidence of execution-style killings, said news media, and the experts said they have yet to determine if they also will find indications of death by firing squad or the use of machine guns in the executions.
Across Valencia, the regional and local governments aim to unearth the remains of as many as 11,000 people believed to have been executed by Franquista forces. Initial funding for the excavations and forensic work to identify remains at some 300 gravesites regionwide has been provided through a regional law passed in July 2017 appropriating 9.5 million euros to recover the remains and return them to family members who wish to provide a dignified burial for the victims.
► Read More in Spanish at Valencia Plaza and Levante-EMV …
► Click to read more news about Historical Memory and the Franco era …
Check out more news from Spain about:
► Animal Welfare ► Corruption/Transparency ► Discrimination ► Education ► Environment & Sustainability ► Fair Trade & Development Aid ► Healthcare ► Historical Memory ► Housing & Homelessness ► Human Rights ► Labour & Unemployment ► LGBT ► Peace & War ► Politics ► Poverty ► Refugees & Migration ► Technology & Social Enterprise ► Women's Rights