Spanish Justice Minister Dolores Delgado on Wednesday announced an ambitious series of initiatives to be undertaken by the new administration of President Pedro Sánchez that if successful would reverse decades of central government inaction toward erasing the remnants of the Franco dictatorship and would reinforce the letter and the spirit of Spain's 2007 Law of Historical Memory.
In an appearance before Congress, Delgado said the Sánchez government will soon put forward for approval by Congress an overhaul of the country's 2007 Historical Memory legislation, implementation of which had been stalled by funding cutbacks and government disinterest since 2011 under the conservative Partido Popular (PP) administration of former President Mariano Rajoy.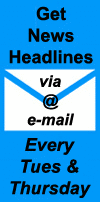 Delgado told members of the congressional Justice Committee that the initiatives the new Socialist government will include in its revamp of the 2007 law include:
► Rescission of sentences meted out to Republican prisoners and sympathizers by special "courts of exception" set up by the Franco regime in the months and years following the 1936-39 Spanish Civil War;
► Transfer of responsibility from local governments to the central government in the exhumation and return to family members of the remains of Spanish Republican prisoners and civilians executed and dumped in clandestine graves by troops and paramilitaries loyal to Franco during the Spanish Civil War;
► Creation of a national "truth commission" to clarify the repression carried out by the Franco regime in the immediate aftermath and decades following the Civil War;
► Transformation of the massive Valle de los Caídos (Valley of the Fallen) mausoleum complex outside Madrid from a place glorifying Franco's victory and his dictatorial regime into a site of national reconciliation; and,
► Direct central government action to ensure that all symbols, plaques and monuments glorifying the Franco dictatorship are removed nationwide, with specific fines to be levied against local governments or other institutions that refuse to comply.
Delgado also confirmed the imminent removal of the remains of the former dictator from a current place of honor at the Valley of the Fallen complex and their transfer to the Franco family for private burial at another location.
In addition, the Justice minister said the government is considering outlawing the existence of private and non-profit associations that glorify the Franco dictatorship, including the controversial Fundación Francisco Franco, which is closely linked to the dictator's family and seeks to preserve and promote the memory and legacy of the Franco regime.
► Read More in Spanish at El Periódico, El País and La Vanguardia …
► Read More in English at Deutsche Welle …
► Click to read more news about Spain's Historical Memory movement …
Check out more news from Spain about:
► Animal Welfare ► Corruption/Transparency ► Discrimination ► Education ► Environment & Sustainability ► Fair Trade & Development Aid ► Healthcare ► Historical Memory ► Housing & Homelessness ► Human Rights ► Labour & Unemployment ► LGBT ► Peace & War ► Politics ► Poverty ► Refugees & Migration ► Technology & Social Enterprise ► Women's Rights