Spain's new Socialist government has approved a measure that will allow single heterosexual women and lesbian couples to regain access to assisted-reproduction services such as in-vitro fertilization and intrauterine insemination (IUI) via Spain's national healthcare system under the same conditions as currently apply to married heterosexual women.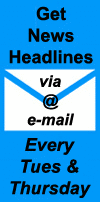 The measure, approved Friday at the government's weekly Consejo  de Ministros (Council of Ministers) meeting, will reverse restrictive policies in place since 2012 under the conservative Partido Popular government of former President Mariano Rajoy that denied access to publicly financed assisted-reproduction services to all but married heterosexual women. The Rajoy government cited the need to cut federal spending as the reason for its 2012 decision, extending the exclusion the following year to heterosexual couples who already had one child.
The restrictive Rajoy government policies forced single and lesbian women to seek out private clinics which offered assisted-reproduction assistance at a cost ranging from 2,000 to as much as 50,000 euros in the most expensive cases. After the government stopped providing the services to all but married heterosexual women in 2012, one prominent private clinic in Valencia registered an increase of 106 percent in consultations across the board and 123 percent for lesbian couples seeking to have a child.
During the Rajoy administration, just 37 public assisted-reproduction centers operated nationwide as opposed to 180 private assisted-reproduction facilities, also making it more difficult for women from low-income families to access publicly funded assisted-reproduction services.
According to the Sociedad Española de Fertilidad (SEF, Spanish Fertility Society), a majority of the estimated 50,000 in-vitro fertilizations and 23,000 intrauterine inseminations currently performed in Spain each year occur in private-sector healthcare facilities.
► Read More in Spanish at El País, El Periódico and InfoLibre …
► Click to read more news about Healthcare in Spain …
Check out more news from Spain about:
► Animal Welfare ► Corruption/Transparency ► Discrimination ► Education ► Environment & Sustainability ► Fair Trade & Development Aid ► Healthcare ► Historical Memory ► Housing & Homelessness ► Human Rights ► Labour & Unemployment ► LGBT ► Peace & War ► Politics ► Poverty ► Refugees & Migration ► Technology & Social Enterprise ► Women's Rights