A public prosecutor's office in Germany on Tuesday agreed that Catalonia's former president Carles Puigdemont should be extradited to Spain on charges or rebellion and embezzlement of public funds, ordering the Catalan independence leader to remain in jail as a flight risk until a final decision on his extradition is made by judges of the regional court of Schleswig-Holstein.
The much-anticipated prosecutor's finding dealt a blow to supporters of Puigdemont, who prior to Tuesday had insisted the German legal authorities would likely throw out the charge of rebellion as inadmissible and release Puigdemont on bail from the jail in Neumünster where he has been held since his detention on 25th March by German police.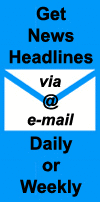 Spanish Supreme Court judge Pabllo Llarena has argued in his indictment of Puigdemont that he and his alleged co-conspirators clearly had factored into their plan to gain Catalonia's independence from Spain the fomentation of violent reactions from independence supporters on the streets of Catalonia as a means of sustaining their secessionist fight and pressuring Spain's government.
On Tuesday, the prosecutor's office in Schleswig-Holstein likewise found the argument of violence sufficient to justify the charge of rebellion, which it said is comparable to a similar crime under the rubric of "high treason" in Germany's penal code.
Puigdemont's case will now be heard by the Schleswig-Holstein regional high court, where a panel of three judges will make a final ruling on whether the prosecutors request for extradition is justified. The process of hearings and appeals on the matter is expected to take at least 60 days.
► Read More in Spanish at Público, El País and El Periódico …
► Read More in English at Deutsche Welle and The Guardian …
Check out more news from Spain about:
► Animal Welfare ► Corruption/Transparency ► Discrimination ► Education ► Environment & Sustainability ► Fair Trade & Development Aid ► Healthcare ► Historical Memory ► Housing & Homelessness ► Human Rights ► Labour & Unemployment ► LGBT ► Peace & War ► Politics ► Poverty ► Refugees & Migration ► Technology & Social Enterprise ► Women's Rights