Spain's Defensor del Pueblo ombudsman has sounded a warning to the government and Spain's political parties that continued adherence to austerity policies even as the government claims the country has returned to economic growth is generating social unrest and protest movements that will have political repercussions in the months ahead.
► ► CLICK ABOVE TO WATCH VIDEO ► ►
In remarks last week to the Europa Press news agency, interim ombudsman Francisco Fernández Marugán said that the recent huge protests of the Huelga Feminista women's strike on International Women's Day and the ongoing nationwide protests by retirees to demand an increase in pension levels evidence that people in Spain want to see the benefits of economic recovery shared out in social spending and are willing to continue the protests in the coming months until their demands are met.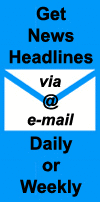 Earlier this month, Fernández Marugán issued the annual report of the ombudsman's office, which was especially critical of the continuation of austerity policies put in place by the conservative governing Partido Popular (PP)of Mariano Rajoy during Spain's economic crisis.
In the report, the ombudsman upbraided the government over its failure to address the need to recover employment levels of previous years, reform the country's regional financing system to make it more equitable and to release monies already earmarked to combat violence against women and provide help and counseling to gender violence victims.
"The Ombudsman considers that the pendulum of economic policy has to swing back" after nine years of austerity policies, the report said, adding that "if the program to end the recession is only to repeat the same economic policies that were applied during the adjustment period, then there is a risk that the deterioration of inequality will continue beyond the crisis itself".
► Download PDF in Spanish of Defensor del Pueblo's 2017 Annual Report …
According to Fernández Marugán, while Spaniards were willing to abide by the austerity eight or nine years now, now that the government is saying economic recovery is arrived they are beginning to come out onto the streets in protest, demanding that some of the surplus be spent on social programs, to reduce poverty and inequality, provide dignified pensions, better education and combat violence against women.
► Read More in Spanish at Europa Press and El Mundo …
► Click to read more in Spanish about Spain's 'Defensor del Pueblo' …
Check out more news from Spain about:
► Animal Welfare ► Corruption/Transparency ► Discrimination ► Education ► Environment & Sustainability ► Fair Trade & Development Aid ► Healthcare ► Historical Memory ► Housing & Homelessness ► Human Rights ► Labour & Unemployment ► LGBT ► Peace & War ► Politics ► Poverty ► Refugees & Migration ► Technology & Social Enterprise ► Women's Rights