The number of gender violence cases recorded in Spain during the first three months of 2018 has fallen to the lowest quarterly level recorded since 2007, according to official figures for the first-quarter of this year released by the Spanish government's Ministry of Health, Social Services and Equality.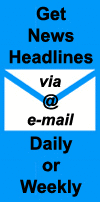 The latest figures from the government show a total of five women had been killed in Spain by a current or former partner as of 22nd March, with the apparent murder of a sixth victim whose body was discovered Saturday alongside the A5 highway in Toledo also now being classified as a victim of gender violence by the Guardia Civil.
With three additional quarters remaining in the year, the first-quarter figures are not a conclusive indicator of a downward trend in gender violence, which is narrowly defined in Spain as violence perpetrated against a women by a former or current intimate partner.
The number of victims during first-quarter 2018 nevertheless represents the lowest first-quarterly total for gender violence in the past decade. By end-March last year, government figures show that 16 women had been killed as a result of gender violence. Previously, the lowest number of victims over the past decade during the first quarter of a year had been recorded in 2015, when seven women were killed in domestic gender violence incidents.
► Click to read more news about Gender Violence & Women's Rights in Spain …
The announcement of a year-on-year quarterly decrease comes in the immediate wake of huge demonstrations in Spain during the Huelga Feminista women's strike on International Women's day, when hundreds of thousands of women and their supporters marched in more than 100 cities nationwide demanding equal pay, gender equality and an end to machista violence against women.
► Read More in Spanish at Europa Press and El Mundo …
Check out more news from Spain about:
► Animal Welfare ► Corruption/Transparency ► Discrimination ► Education ► Environment & Sustainability ► Fair Trade & Development Aid ► Healthcare ► Historical Memory ► Housing & Homelessness ► Human Rights ► Labour & Unemployment ► LGBT ► Peace & War ► Politics ► Poverty ► Refugees & Migration ► Technology & Social Enterprise ► Women's Rights