Environmentalists in Spain warn that following winter rains and snow that increased the capture of runoff in reservoirs in some areas of Spain, a government plan to divert water for irrigation purposes from river watershed areas in central Spain to drought-stricken southern and eastern regions could carry serious negative impacts for the environment.
As part of Spain's umbrella water distribution plan, developed with the input of agri-industry and the governments of autonomous regions impacted to greater or lesser degree by Spain's years-long drought, the government has announced it is now considering diverting water from some watersheds with sufficient supply to others hard-hit by the drought.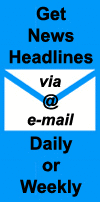 The first water transfer under consideration, according to Isabel García Tejerina, government minister for agriculture and the environment, involves diverting water from tributaries of the Tajo river in northern and eastern Castilla-La Mancha via a 280-km aqueduct into the Segura river watershed in Murcia. The decision on the so-called Tajo-Segura water transfer will be announced by 3rd April, Tijerino said.
The environmentalist group Ecologistas en Acción has cautioned against the water diversion plan, however, saying not only will it deplete the water table in the northern and eastern areas of Castilla-La Mancha but risks spreading the range of an invasive species of fish and the fresh-water clams on which they feed from the Alarcón reservoir, where they were recently detected, into the Segura and Jucar rivers in Andalucia. The result could be catastrophic for Spanish fisheries and fresh-water marine habitat, the group says.
► Click to read more news about Environment & Sustainability in Spain …
Despite increased the capture of runoff in an area of northwest Spain stretching from Galicia to Navarre, as well as parts of Aragon and Catalonia, the amount of rainfall in the rest of Spain has been far less – and virtually nonexistent in some areas of Valencia, Murcia and Castilla-La Mancha, where reservoir levels remain far below average for this time of year.
Government attempts to resolve the chronic water imbalance across Spain's regions have long been conflictive, pitting powerful agri-industry interests and their allies in regional governments against each other in high-stakes political maneuvering to secure a greater share of the annual runoff for their regions.
► Read More in Spanish at EFEverde, Europa Press and El Día …
Check out more news from Spain about:
► Animal Welfare ► Corruption/Transparency ► Discrimination ► Education ► Environment & Sustainability ► Fair Trade & Development Aid ► Healthcare ► Historical Memory ► Housing & Homelessness ► Human Rights ► Labour & Unemployment ► LGBT ► Peace & War ► Politics ► Poverty ► Refugees & Migration ► Technology & Social Enterprise ► Women's Rights