Spanish immigration authorities rejected two-thirds of all asylum petitions received in 2017, a year in which the number of applicants for asylum and refugee status soared, inflated in part by a huge increase in the number of petitions received from Venezuelans seeking sanctuary from political violence in their country.
According to a report from the Spanish Committee for Refugee Aid (CEAR), of a total 31,120 asylum applications received by Spain last year, fully one-third (10,350) were made by Venezuelan citizens – more than double the number of Syrians (4,225) seeking refuge from the ongoing war in their country.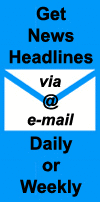 Among the successful asylum seekers were 55 Moroccans, the majority of whom were LGBT individuals who had applied on the basis of persecution of the LGBT community in their country.
In recent months, CEAR and other groups defending immigrant and refugee rights have noted the extremely difficult situation faced by LGBT individuals in Morocco, where the penal code singles out "unnatural acts with people of the same sex" and levies steep fines and jail sentences of from six months to three years for the offense.
Of the total number of applications received in 2017, says CEAR, Spain granted aslyum to 13,350 people, 58 percent of whom were male applicants and 42 percent of whom were female.
The majority of those whose asylum applications were denied by Spain were citizens of the Ukraine (3,025), followed by Venezuelans (1,530) and Algerians (1,035).
► Read More in Spanish at El Periódico, El Faro de Melilla and Te Interesa …
► Click to read more news about Migration & Refugees in Spain …
Check out more news from Spain about:
► Animal Welfare ► Corruption/Transparency ► Discrimination ► Education ► Environment & Sustainability ► Fair Trade & Development Aid ► Healthcare ► Historical Memory ► Housing & Homelessness ► Human Rights ► Labour & Unemployment ► LGBT ► Peace & War ► Politics ► Poverty ► Refugees & Migration ► Technology & Social Enterprise ► Women's Rights