► UPDATE: CUP ABSTAINS, TURULL LOSES VOTE IN CATALAN PARLAMENT ►
► ANTI-CAPITALISTS HOLDING OUT FOR PUIGDEMONT OR NEW ELECTIONS ►
In a last-ditch effort to select a new regional President to succeed former Catalan president Carles Puigdemont, late Wednesday the head of Catalonia's Parlament called a snap plenary session for 5pm Thursday afternoon to vote on the candidacy of former regional cabinet minister Jordi Turull, the second substitute for Puigdemont put forward by pro-independence forces in Catalonia's regional assembly.
Parliament president Roger Torrent called the snap session just hours after an announcement in Madrid by Supreme Court Justice Pablo Llarena that on Friday morning he will formalize charges against Puigdemont and 27 other Catalan politicians and pro-independence activists in relation to the region's unconstitutional 1st October referendum and subsequent declaration of independence from Spain (see related story).
Judge Llarena also issued a summons to Turull and five other pro-independence deputies currently sitting in the Catalan Parlament to appear before him in court on Friday morning to hear the charges against them. If Llarena decides the six will be tried on the most-serious charge of rebellion and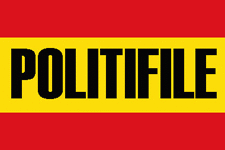 remands them into custody, under Spanish law Turull and the others will immediately be barred from holding public office, effectively blocking Turull's ability to succeed Puigdemont as regional president.
Upon learning of Llarena's decision, Torrent immediately set aside the formality of what were to be two days of in-person consultations with leaders of Catalonia's political parties prior to the plenary session, instead opting to  inform the party leaders by telephone of his decision to fast-track forward by 72 hours the parliamentary debate and accompanying vote initially slated for Monday, at which Turull's candidacy was to be approved or rejected.
Torrent's surprise move was widely interpreted in the Spanish media as designed to ensure that Turull had already become President-elect of Catalonia before appearing in Llarena's courtroom and faced the possibility of being remanded into custody on Friday on the most-serious charge of rebellion. Were that to have happened prior to the scheduled parliamentary session Monday, Turulla and the other five defendants would have been unable to serve in the Catalan assembly and Turull would have been ineligible to stand for President at all.
► Click to read more news about Catalonia's independence movement …
The election of Turull to replace Puigdemont today was not a done deal, however. A minimum of 66 votes are necessary to overcome the 65 votes held by anti-independence opposition parties, but Turull's Partit Demòcrata Europeu Català (PDeCAT) party and Torrent's Esquerra Republicana de Catalunya (ERC) party have just 64 votes between them — making at least two votes from the pro-independence and anti-capitalist Candidatura d'Unitat Popular (CUP) party crucial to ensure the candidate's election.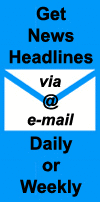 Turull is a veteran politician of the centre-right and corruption-plagued predecessor to PDeCAT, the Convergència Democràtica de Catalunya party, whose policies and governments the CUP has long fought against. Ideologically inclined to vote against Turull today, the small anti-capitalist party nevertheless risked being blamed for sinking the prospects of the pro-independence movement to hold onto the regional government were it to abstain or vote against Turull.
Faced with the decision, CUP party leaders called an emergency territorial consultation of the bases of its party Thursday to determine which way it would vote in the parliamentary session and the party announced its decision just prior to the snap plenary and critical vote.
► UPDATE: CUP ABSTAINS, TURULL LOSES VOTE IN CATALAN PARLAMENT ►
Even if the voting had gone Turull's way in Parlament today, he would not officially have become President of Catalonia until a royal decree to that effect were signed by Spain's head of State, King Felipe VI.
If Turull appears before Judge Llarena at the Supreme Court on Friday and is then remanded into custody on the charge of rebellion, the King could refuse to sign the decree on the grounds that Turull is not eligible to serve in the position. That scenario would once again leave Catalonia without a sitting president and with no effective government in place, more than three months after regional elections that took place on 21st December.
► Read More in Spanish at El País, La Vanguardia and Público …
► Read More in English at The Local and The Guardian …
Check out more news from Spain about:
► Animal Welfare ► Corruption/Transparency ► Discrimination ► Education ► Environment & Sustainability ► Fair Trade & Development Aid ► Healthcare ► Historical Memory ► Housing & Homelessness ► Human Rights ► Labour & Unemployment ► LGBT ► Peace & War ► Politics ► Poverty ► Refugees & Migration ► Technology & Social Enterprise ► Women's Rights