The Scouting movement in Spain has pledged its more than 35,000 boy and girl members to work to raise awareness about global warming and climate change through participation in Earth Hour 2018, the global event organized every year by the WWF to focus the world's attention on energy and environmental issues related to climate change.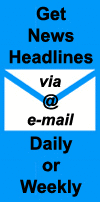 The Spanish Scout movement, with more than 300 troops across 16 of Spain's autonomous regions, says its members will actively participate in this year's Earth Hour event, known in Spanish as La Hora del Planeta, turning off the lights at 8:30 p.m. on 24th March and working to raise awareness within their local communities about the WWF's Earth Hour initiative and related environmental issues.
In addition, the Scouts have also launched a social media contest with the WWF's Earth Hour hashtag #YoApagoPor ("I switch off for"), in which participants tagging the organization's account to explain why they're switching off the lights on 24th March can earn a badge commemorating their Earth Hour 2018 participation.
► Read More in English about Earth Hour 2018 …
The organization has set up a website to offer resources and materials to Scouts participating in Earth Hour.
According to WWF Espana, the Scout movement in Spain has also agreed to focus its annual national Scout Festival in Murcia at the end of April on the theme of Biodiversity in the Mediterranean. Both initiatives form part of an overall agreement between the two organizations to mobilize youth to protect the environment and strengthen the decisive role of young people to achieve a future sustainable.
The Scouting movement in Spain was founded in 1912, but was banned under the Franco dictatorship from 1940-1975. After the dictator's death, the movement was granted legal status at the outset of Spain's transition to democracy and re-admitted into the global Scouting movement in 1978.
► Read More in Spanish at EFEverde and Europa Press …
► Click to read more news about the Environment & Sustainability in Spain …
Check out more news from Spain about:
► Animal Welfare ► Corruption/Transparency ► Discrimination ► Education ► Environment & Sustainability ► Fair Trade & Development Aid ► Healthcare ► Historical Memory ► Housing & Homelessness ► Human Rights ► Labour & Unemployment ► LGBT ► Peace & War ► Politics ► Poverty ► Refugees & Migration ► Technology & Social Enterprise ► Women's Rights