A new report from Amnistía Internacional España, the Spanish section of the global human-rights campaigning organization Amnesty International, has warned that free speech is being restricted in Spain as a result of the exponential growth in jail sentences handed down for offenses the government is prosecuting under Spain's controversial 2015 Ley de Seguridad Ciudadana (Law for Citizens' Security), widely referred to simply as the Ley Mordaza ('Gag Law').
Earlier this month, Spain's Supreme Court overturned a lower penal court decision that condemned Twitter user Cassandra Vera to one year in jail for having joked on Twitter about the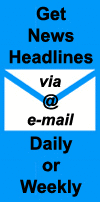 decades-old assassination of then-government minister Luis Carrero Blanco by Basque separatist group ETA in 1973. And, after months of delays in Congress, it appears Spain's political parties may be poised to overturn at least portions of the 2015 Gag Law, following an announcement late last month by the PP's erstwhile ally Ciudadanos that it will not object to debate and passage of reforms to the law.
Still, Amnesty says in its just-released report titled Tuitea… si te atreves: cómo las leyes antiterroristas restringen la libertad de expresión en España ("Tweet… if you dare: How counter-terrorism laws restrict freedom of expression in Spain"), the Vera case is just the tip of the iceberg. And much damage has already been done, the report notes, with the number of prosecutions for alleged hate-speech and extolling terrorism on social media having skyrocketed since the Gag Law was passed in 2015 by a unilateral majority vote of the governing Partido Popular (PP).
► Download PDF in English of Amnesty report 'Tweet… if you dare' …
According to the Amnesty report, lower courts in Spain have handed down 119 convictions over the past seven years based on language in Article 578 of the Spanish penal code, which says that public exaltation or justification of crimes related to terrorism, or any act that disparages or humiliates the victims of terrorism or their relatives, should receive a mandatory sentence of one to three years in prison along with stiff fines.
More than half of the 119 sentences since 2011 have been handed down by the courts in the past two years, since the Gag Law was put in place, with Amnesty noting that journalists, comedians and performance artists and social network users are among the chief victims. A single conviction was handed down by the courts in 2011, 15 in 2012, 7 in 2013 and 12 in 2014, says the report. But after the Gag Law's passage in 2015, the rate of convictions over the past two-and-a-half years has more than doubled, rising to 18 for the remainder of 2015, 35 in 2016 and 31 in 2017.
► Click to read more news about Human Rights in Spain …
The Ciudadanos decision in February to move forward with reforms to the Gag Law should now speed up consideration in the Spanish Congress of two legislative bills introduced in March 2017 by the Partido Nacionalista Vasco (PNV) and the Socialist party (PSOE). The first of the bills calls for partial reform of the law and the second for its complete rescission, but both pieces of legislation had been stuck until now in a congressional committee, delayed by both the PP's and Ciudadanos' repeated requests for more time to present amendments.
► Read More in Spanish at La Vanguardia, El Confidencial and El País …
► Read More in English at The Local and The Guardian …
Check out more news from Spain about:
► Animal Welfare ► Corruption/Transparency ► Discrimination ► Education ► Environment & Sustainability ► Fair Trade & Development Aid ► Healthcare ► Historical Memory ► Housing & Homelessness ► Human Rights ► Labour & Unemployment ► LGBT ► Peace & War ► Politics ► Poverty ► Refugees & Migration ► Technology & Social Enterprise ► Women's Rights