► Andalucia surge as migrants reroute from Libya, Eastern Mediterranean ►
The number of migrants and asylum seekers arriving by boat to Spain tripled during 2017, with a significant number of those now seeking to reach European shores via the Mediterranean making the Andalucian coastline their target destination, according to a new report from the Asociación Pro Derechos Humanos de Andalucía (APDHA, Association for Human Rights of Andalusia).
According to the APDHA report, titled Balance Migratorio: Frontera Sur 2017, a total of 22,419 refuges reached Spain by boat last year, with 6,289 of those arriving via the coastline of Andalucia. As with Spain in general, that figure represented a tripling of the number of migrants arriving by boat to Spain's southernmost region during 2017.
► Download PDF in Spanish of 'Balance Migratorio: Frontera Sur 2017' report …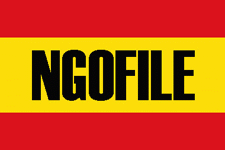 The majority of the arrivees are Moroccan nationals, followed by migrants from Algeria, Guinea, the Ivory Coast, Gambia and Syria. According to the APDAH, the increase in the number of migrants making the unsafe journey across the Mediterranean to Spain is the result of a number of factors, including extreme poverty and armed conflicts in their countries, compounded by the desperation felt by youth who see emigration as their only alternative for the future.
According to Rafael Lara, the APDHA's coordinator of ​​International Solidarity, the sharp upturn in the numbers of migrants and asylum seekers arriving to Spain by boat in 2017 is also a direct result of the shutdown of refugee and migrant routes and persecution of NGOs helping to rescue refugees at sea in the eastern Mediterranean, as well as what he called the "hellish" situation in Libya, where migrants are often sold into slavery and otherwise abused and victimized by well-organized gangs of migrant traffickers.
"Restrictive migration policies never close down anything", Lara said, "but just serve to open other and more dangerous routes" for those desperate enough to risk death to try and find a better future.
► Read More in Spanish at El Mundo, Cadena Ser and La Vanguardia …
► Click to read more news about Refugees & Migration in Spain …