► UN committee also calls for ban on under-18 minors witnessing bullfights ►
A United Nations committee has issued a report critical of Spain for what it says is insufficient expenditure on protection of children's rights and dysfunctionality in Spain's system for preventing violence and sexual abuse of minors.
The UN's Committee on the Rights of the Child (OHCHR) issued the report after its most recent session in January, denouncing what it says are "the negative impact of cuts in public investment" toward implementing  protections outlined in the UN's Convention on the Rights of the Child, "particularly regarding children with disabilities or in marginalized situations (in terms of) education, health, housing and social protection."
The level of investment in protecting children since 2011 under the government of President Mariano Rajo of the Partido Popular has "been inadequate to alleviate the negative impact of the serious economic and social crisis that began in 2008, increasing the levels of poverty and inequality," the report said.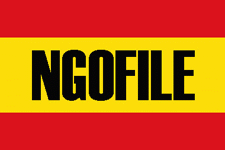 In addition, the UN Committee expressed concern over Spain's not having adopted stronger measures to deter paedophilia, including the lengthening of time for victims of sexual crimes to denounce their attackers. In Spain, victims have a very limited time to report sexual assault.
The committee also criticized the age at which Spanish children are allowed to train to become bullfighters or encouraged to witness bullfights. A committee spokesman noted that the UN is not against bullfighting in general in Spain, but said the report notes that bullfighting is a "violent exercise" and recommends the Spanish government implament a ban on minors under the age of 18 participating in bullfighting as either bullfighters or as spectators.
► Read More in Spanish at El Periódico, Europa Press and La Vanguardia …
► Click to read more news about Poverty & Social Exclusion in Spain …