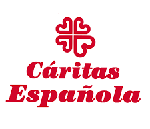 Cáritas Española is the Spanish affiliate of the Catholic church's international charity and humanitarian relief agency Cáritas Inernational, working within Spain as a confederation of Catholic relief, development and social service organisations to promote the integral development of society and combat poverty and social exclusion of communities and individuals.
Founded in 1947 as a response to the extreme poverty resulting from the devastation and social upheaval of Spain's 1936-39 Civil War, in 1981 Cáritas Española was registered as an official Spanish charity during the country's transition to democracy, following the 1975 death of dictator Francisco Franco.
In Spain, Cáritas falls under the jurisdiction of the Spanish Catholic bishops conference and is headquartered in Madrid, with 70 regional diocesan offices and more than 6,000 local parish offices across all of Spain's 17 regional autonomous communities and the North African city enclaves of Ceuta and Melilla. The organization also incorporates the charity and humanitarian assistance work of the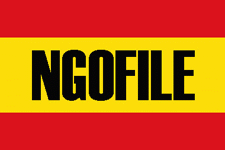 Catholic St. Vincent de Paul Association, the Spanish Conference of Religious Orders (CONFER) and the Spanish Federation of Social and Religious Sisters.
The organization carries out its work with the help of 85,000 volunteers and 4,800 workers. It raises approximately 75 percent of its funding through private individual, group and corporate donations, with 25 percent of its funding coming from Spanish government aid.
In 2016, Cáritas increased its annual spending on anti-poverty and relief aid by 9 percent to total 358 million euros, an increase the organization said was necessary due to the ongoing negative effects on the Spanish population of the economic crisis which struck the country in 2008-10. Cáritas said it's 2016 budget enabled it to nearly 3.5 million people that year, both within and outside of Spain.
► Learn more about Cáritas Española at the following links online:
Updated as of 02/2018
► Click to read more about Poverty & Social Assistance in Spain …