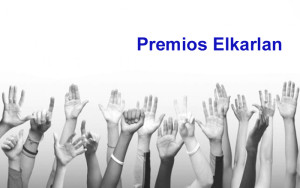 The Basque regional government has announced the launch of the first edition of its annual Elkarlan awards, to be granded to the three best proposals for projects aiming to provide improvements in the areas of healthcare, the environment, economic development, learning and social cohesion.
Published in the government's official gazette, the call for proposals sets a 30-day deadline for applying for the awards via the government's website at www.euskadi.eus.
All proposals must demonstrate their ability to promote the empowerment of individuals and groups, both in the design phase and implementation of the projects.
Read Full Story in Spanish at LaInformacion.com >>