• Federación Estatal de Foros por la Memoria (FEFFM) ~ National Federation of Forums for Memory •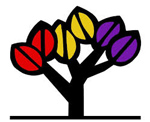 The Federación Estatal de Foros por la Memoria (National Federation of Forums for Memory) was founded in 2004 through the integration of several associations and forums previously established with the aim of recovering a balanced recollection of Spain's 20th century history, re-vindicating the lives of anti-fascists who fought on the side of the Republic in the Spanish Civil War and ending impunity for crimes committed under the 35-year dictatorship of Gen. Francisco Franco.
The FEFFM considers itself independent of political organisations and government institutions and sees its mission as social, cultural and transcending partisan politics and its own left-wing ideological roots, open to all who share the objectives of restoring the historical memory of Spain that was all but obliterated during the post-Civil War Franco dictatorship.
The federation works directly with survivors and families of the victims of Franco-era repression, investigating the history of the fight against Franco-ism and its chief proponents, retrieving and rigorously reporting the personal stories and dignity of the victims of repression so that justice can be done, and locating their lives and personal stories within the universal struggle for human rights, freedom and social justice.
In promoting a full accounting of Spain's social and collective memory, the FEFFM insists on an honest and exemplary recovery of the truth about what occurred during the Civil War and the Franco-era, advocating for the inalienable rights of the victims of repression and their families to know exactly what happened to them and why, to obtain justice and to seek reparation within the framework established by international human rights organizations and international criminal law.
FEFFM affiliates as of February 2016 include regional and local forums for historical memory in Asturias, Castilla-La Mancha, Castilla y León, Catalonia, Guadalajara, Alto Guadalquivir y Bajo Guadalquivir Madrid, Málaga, Salamanca, Segovia, Tarragona, Toledo, Zamora, Valladolid and Valle del Tiétar y de la Vera.
► Learn more about the FEFFM at the following links online:
► Read Progressive Spain news coverage about Historical memory in Spain …
Updated as of 07/2016