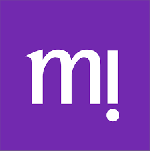 The Federación de Mujeres Progresistas (FMP, or Federation of Progressive Women) is a national organization founded in 1987, which for the past three decades worked to change social, economic and cultural structures in order to promote gender equality through the empowerment and political involvement of women in Spain.The organization represents an estimated 23,000 members nationwide and currently has regional affiliate organizations active in 15 of Spain's 17 autonomous communities.
The FMP first gained notice as a pioneer in denouncing sexism in advertising in Spain, when in 1989 it led a successful boycott and participated as a principal claimant in a lawsuit against toy manufacturer Feber, winning a court ruling that a Feber Christmas advertising campaign was illegal, in violation of the Spanish Constitution and contrary to the U.N.'s Universal Declaration of Human Rights.
Since 1990, the FMP has sponsored the annual Premios Mujeres Progresistas (Progressive Women Awards), presented to individuals and women who provide the best examples each year in the promotion of gender equality in Spanish society.
In recent years, the FMP has worked alongside other organizations in Spain toward the erradication of gender violence against both women and children. In 2006, the organization was recognized by the government's Ministry of Health, Social Affairs and Equality for its work aimed at ending gender violence and domestic abuse.
In 2007, the FMP received the fourth annual Recognition Award for outstanding work toward ending gender violence, presented by the Observatorio contra la Violencia Doméstica y de Género (Domestic and Gender Violence Monitoring Agency) of the government's General Council of the Judiciary (CGPJ).
► Learn more about the FMP at the following links online:
Updated as of 01/2018
► Click to read more about Women's Rights in Spain …