► Spain's first coalition cabinet since 1936 'Frente Popular' government
► First time a gov't ministerial cabinet has had four Vice-Presidencies
► First time cabinet has 22 ministers since 1979 Adolfo Suarez government
► Four Vice-Presidents: Carmen Calviño (PSOE), Pablo Iglesias (Unidas Podemos), Nadia Calvino (PSOE), Teresa Ribera (PSOE)
► New Cabinet Ministers / PSOE: Arancha González Laya, Foreign Affairs, EU & Overseas Development • Juan Carlos Campo, Justice • Salvador Illa, Health • Carolina Darias, Territorial Policy & Public Administration • José Manuel Rodríguez Uribes, Culture & Sports • José Luis Escrivá, Social Security, Inclusion & Immigration
► New Cabinet Ministers / Unidas Podemos: Irene Montero, Equality • Alberto Garzón, Consumer Affairs • Yolanda Díaz, Labour • Manuel Castells, Universities
The first meeting of the new coalition government cabinet of President Pedro Sánchez was adjourned Tuesday with announcements that might be considered less than earth-shattering — the product of more than a week of deliberate leaks to the press about the composition of the cabinet and the anticipation that its first order of business would be in the area of pensions reform and an increase to the average minimum wage.
A relatively mild aftermath of the fist Consejo de Ministros meeting was thus marked by Sánchez appearing at his first press conference in weeks to tell members of the news media that the new coalition cabinet had approved the 0.9 percent hike in monthly retirement benefit payments to pensioners agreed months ago between Sánchez Socialist party and coalition government partner Unidas Podemos.
► News Sources: El Diario, El País and Europa Press …
Sánchez also said that it had been agreed by the ministers that the regular meeting of the Consejo be moved for organizational purposes from Friday to Tuesday of each week and he confirmed to the press that the new cabinet fully supported his proposed controversial appointment of former Justice Minister Dolores Delgado to the position of Attorney General (Fiscal General) in the new government.
The estimated annual pice tag of the rise in monthly pensions payments will amount to 1.397 million euros, Sanchez said, a figure that the new Social Security Minister José Luis Escrivá has already costed out within what the government says will be a financial stabilization of Spain's public pensions system that will eliminate the current deficit, bring pensions in line with the cost of living and guarantee stability in the state pension funds for future generations of workers.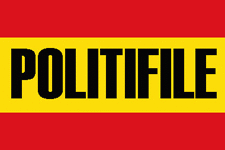 Left on the table for further cabinet consideration is an expected increase of 2 percent in the salary for public employees in 2020, along with a much-anticipated rise in Spain's benchmark minimum wage, the Salario Mínimo Interprofesional (SIM). Last year, an increase of the SIM monthly payment to 900 euros was pushed through Congress by the PSOE with the Unidas Podemos assistance.
Prevously, Sánchez had committed his government to gradually raising the benchmark SIM minimum over the next four years to at least 60 percent of the average monthly pay for workers in Spain, which would place the SIM at around 1,150 euros per month with 14 payments per year.
At the press conference Tuesday, Sánchez said he was still committed to that target, but wanted his new government to have the opportunity to again confer with organized labour and employers federations before setting out a schedule for a graduated series of increases.
► Click to read more news about Politics in Spain …
Check out more news from Spain about:
► Animal Welfare ► Corruption/Transparency ► Discrimination ► Education ► Elections ► Environment & Sustainability ► Fair Trade & Development Aid ► Healthcare ► Historical Memory ► Housing & Homelessness ► Human Rights ► Labour & Unemployment ► LGBT+ ► Peace & War ► Politics ► Poverty ► Refugees & Migration ► Technology & Social Enterprise ► Women's Rights

All images at ProgressiveSpain.com are the copyright of their respective authors/owners and are reproduced here for non-commercial, journalistic purposes in accordance with Fair Use doctrine. All other content is Copyright © 2015-2020 ProgressiveSpain.com and is licensed under a Creative Commons Attribution-NonCommercial-ShareAlike 4.0 International License.