► Socialist leader wins Congress vote 167-165, with 18 abstentions
► 'YES' votes (167): PSOE, Unidas Podemos, PNV, Mas País, Compromís, Nueva Canarias, BNG, ¡Teruel Existe!
► 'NO' votes (165): PP, VOX, C's, Na+, Foro Asturias, JxCAT, PRC, CC, CUP
► Abstentions (18): ERC, EH Bildu
In a cliffhanger second round of balloting in the Spanish Congress on Tuesday, Socialist party leader Pedro Sánchez won re-election as President of Spain with 167 votes in his favour, 165 against and 18 abstentions, enabling him to form a new government in coalition with Unidas Podemos before the week is out.
Voting for Sánchez were congressional deputies from his own Socialist party, as well as Unidas Podemos and an array of smaller, regional parties with which the PSOE had closed agreements in negotiations over the past several weeks. Key to the Sánchez victory were 18 abstentions by the Basque EH Bildu separatist party and Catalonia's separatist ERC party, the latter's abstentions secured by the PSOE in a controversial agreement to seek to negotiate a political settlement to the ongoing crisis in Catalonia.
► News Sources: El País, La Vanguardia and El Diario …
Incensed by the ERC and EH Bildu abstentions in support of Sánchez and voting en bloc against his candidacy were deputies of the conservative Partido Popular, ultra-right VOX and centre-right Ciudadanos parties, along with smaller centre-right and centrist regional parties. Joining the PP-led right-wing bloc were eight deputies of the Catalan centre-right separatist JxCAT coalition, along with two deputies from Catalonia's ultra-left CUP party.
Tuesday's vote took place after a rancorous congressional debate at the weekend, followed by an intense campaign from supporters of the right-wing bloc to pressure deputies poised to vote "Yes" on Sánchez candidacy to change their vote to "No" at the last minute.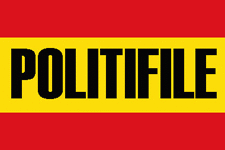 In the 48 hours prior to the second ballot on Tuesday, Socialist party deputies were urged repeatedly in comments by PP, VOX and Ciudadanos leaders to break party discipline and were hit with a flood of e-mails and social-media comments urging them to vote against Sánchez.
Deputies from smaller regional parties, particularly the fledgling ¡Teruel Existe! citizens movement, were bombarded with e-mails and thinly veiled threats from the right on social media in a campaign that included the appearance of graffiti throughout the province of Teruel accusing their sole deputy in Congress of being a traitor to the nation by voting for Sánchez. Despite the pressure, the "Yes" coalition and the abstaining deputies held their ground and Sánchez was elected with a slim one-vote margin.
The next steps for Sánchez will be his swearing-in as President on Wednesday before Spain's Head of State, King Felipe VI, followed Thursday by the swearing in of some 20 cabinet ministers of the new government throughout the day.
On Friday, the new coalition government is expected to hold its first Council of Ministers meeting to enact key executive and legislative measures as the first initiatives of the new government.
► Click to read more news about Spanish politics …
Check out more news from Spain about:
► Animal Welfare ► Corruption/Transparency ► Discrimination ► Education ► Elections ► Environment & Sustainability ► Fair Trade & Development Aid ► Healthcare ► Historical Memory ► Housing & Homelessness ► Human Rights ► Labour & Unemployment ► LGBT+ ► Peace & War ► Politics ► Poverty ► Refugees & Migration ► Technology & Social Enterprise ► Women's Rights

All images at ProgressiveSpain.com are the copyright of their respective authors/owners and are reproduced here for non-commercial, journalistic purposes in accordance with Fair Use doctrine. All other content is Copyright © 2015-2020 ProgressiveSpain.com and is licensed under a Creative Commons Attribution-NonCommercial-ShareAlike 4.0 International License.