► Energy giant paid ex-policeman Villarejo to infiltrate opponents, spy on judge
► Ex-cop in jail without bail for criminal organization, bribery, money laundering
Spanish energy giant Iberdrola, the second-largest publicly listed corporation on Spain's IBEX 35 stock index, used a crooked former police commissioner for years to spy on competitors and opponents, including local environmentalist groups opposed to a gas-fired power plant it wanted to build in Cádiz and a judge who was reviewing the company's application to build the plant.
Documents released Tuesday by Spanish newspaper El Confidencial and the website Moncloa.com show former National Police commissioner José Manuel Villarejo was secretly on Iberdrola's payroll on a recurring basis for a number of years, using his police contacts to spy on opponents and competing firms in an effort to dig up damaging information that could help the energy firm unblock stalled millionaire projects.
Villarejo is believed to carried out similar activities for a large number of Spanish companies and political figures over many years, amassing a fortune in the process that is estimated at 20 million euros, for which he has been in preventive custody without bail since 2017 on charges of criminal organization, bribery and money laundering.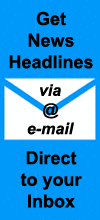 According to the most recent revelations, Villarejo was commissioned by Iberdrola in 2004 to investigate local political, neighbourhood and environmentalist groups opposed to the start-up of a gas-fired, combined-cycle electricity plant the energy firm was constructing in Arcos de la Frontera, in the province of Cádiz, at a cost of 850 million euros. Documents and recordings obtained by El Confidencial and Moncloa.com indicate that the former police commissioner was hired to infiltrate the local groups and dig up information on the judge, whose investigation into the plant was blocking completion.
Villarejo's services are said to save included compiling reports on the personal life and political orientation of the judge, attempting to infiltrate local groups opposed to the plant, wire-tapping of telephone calls, and control of the content of news stories published by local media about the project.
Iberdrola's Arcos de la Frontera plant was ultimately approved and went on line in 2005, generating 1600-MW of electricity and providing 30 percent of all electricity consumed in Spain's southernmost autonomous community of Andalucía.
In 2013, after electricity demand fell sharply in Spain in tandem with the impact of the country's economic crisis, Iberdrola requested permission for a partial shutdown of the Arcos de la Frontera plant, but the Spanish government denied the request.
► Read Original News Sources in Spanish: El Diario and El Confidencial …
► Click to read more news about Corruption & Transparency in Spain …
Check out more news from Spain about:
► Animal Welfare ► Corruption/Transparency ► Discrimination ► Education ► Children's Rights ► Environment & Sustainability ► Fair Trade & Development Aid ► Healthcare ► Historical Memory ► Housing & Homelessness ► Human Rights ► Justice ► Labour & Unemployment ► LGBT ► Peace & War ► Politics ► Poverty ► Refugees & Migration ► Technology & Social Enterprise ► Women's Rights

All images at ProgressiveSpain.com are the copyright of their respective authors/owners and are reproduced here for non-commercial, journalistic purposes in accordance with Fair Use doctrine. All other content is Copyright © 2015-2019 ProgressiveSpain.com and is licensed under a Creative Commons Attribution-NonCommercial-ShareAlike 4.0 International License.