► Turnout of protesters on referendum anniversary sharply lower this year
► Sánchez warns Catalan regional gov't with spectre of Article 155 application
Catalan regional government authorities have called for a continued push for secession from Spain and mass civil disobedience in response to the upcoming sentencing by Spain's Supreme Court of 12 Catalan pro-independence leaders on charges of rebellion and misuse of public funds in relation to the referendum.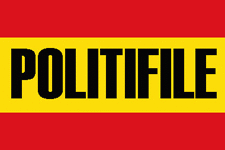 Monday marked the second anniversary of the region's 1st October 2017 illegal referendum on independence and speaking during a commemoration ceremony in Barcelona, Catalan regional President Quim Torra said the 1st October 2017 was the "founding day" of Catalan independence and called for pro-Catalan forces to advance without any excuses toward secession from Spain.
In a separate act, representatives of Torra's governing Junts per Catalunya party joined other pro-independence political parties and organizations in reading a manifesto for a "massive response based on non-violent struggle and civil disobedience" to follow the sentencing of the 12 defendants in the Supreme Court trial, expected to take place in mid-October.
Both the 2017 independence referendum and subsequent declaration of independence from Spain by Catalonia's regional parliament were deemed unconstitutional and therefore illegal by Spain's Tribuna Constitucional.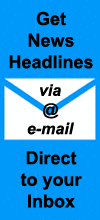 Spain's acting President Pedro Sánchez issued a clear warning to Catalonia's pro-independence leaders in a radio interview Monday morning, saying that his government would not hesitate to implement emergency powers granted under Constitutional Article 155 in the event that Catalonia's government or parliament take any action toward secession that violates Spain's Constitution.
Hundreds of pro-independence protesters marched in Catalonia's three outlying provincial capitals of Girona, Tarragona and Lleida. In Barcelona, the city's Guardia Urbana police force said an estimated 18,000 people marched through city streets to protest the Supreme Court trial and upcoming sentencing, with police reporting just one arrest of a protester in Barcelona.
The turnout of protesters during the second anniversary of the 2017 referendum contrasts sharply with that of last year, when Barcelona municipal authorities reported 180,000 protesters turned out and a hooded group of protesters tried unsuccessfully to storm and takeover Catalonia's regional parliament building.
► Read More in Spanish at El Periódico, La Vanguardia and El Diario …
► Read More in English at El País and Reuters …
► Click to read more news about Catalonia's independence movement …
Check out more news from Spain about:
► Animal Welfare ► Corruption/Transparency ► Discrimination ► Education ► Children's Rights ► Environment & Sustainability ► Fair Trade & Development Aid ► Healthcare ► Historical Memory ► Housing & Homelessness ► Human Rights ► Justice ► Labour & Unemployment ► LGBT+ ► Peace & War ► Politics ► Poverty ► Refugees & Migration ► Technology & Social Enterprise ► Women's Rights

All images at ProgressiveSpain.com are the copyright of their respective authors/owners and are reproduced here for non-commercial, journalistic purposes in accordance with Fair Use doctrine. All other content is Copyright © 2015-2019 ProgressiveSpain.com and is licensed under a Creative Commons Attribution-NonCommercial-ShareAlike 4.0 International License.