► Solar-thermal electricity production up 4.1% over previous record set in 2015
► Sun's energy converted to stored heat, electricity by large-scale facilities
Production of electricity by large solar-thermal plants across Spain hit an all-time high during the first eight months of 2019, responsible for generating 4,269 gigawatts/hour of energy, an increase of 4.1 percent over the previous record set during the same period in 2015.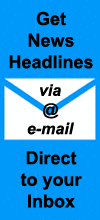 According to the Protermosolar solar-thermal industry association, while the total energy produced by solar-thermal plants currently accounts for just 2.67 percent of all electricity generated in Spain, solar-thermal is on the increase and will become a key component of Spain's efforts to meet targets in agreed-upon carbon emission reductions set for 2030.
During the month of August alone, the association said, solar-thermal energy generation supplied 745 gigawatts of Spain's electric energy needs, satisfying 8.72 percent of the total electricity demand nationwide.
Solar-thermal energy production is different and considered much more efficient than simple photo-voltaic solar energy, which relies on solar panels to convert the sun's energy directly into electricity.
In contrast, solar-thermal plants in Spain and around the world convert solar energy into heat, using the heat produced to generate electricity that is distributed through the national energy grid, while retaining surplus heat in large storage facilities for future use.
► Read More in Spanish at Europa Press and Energy News …
► Click to read more news about Renewable Energy in Spain …
Check out more news from Spain about:
► Animal Welfare ► Corruption/Transparency ► Discrimination ► Education ► Children's Rights ► Environment & Sustainability ► Fair Trade & Development Aid ► Healthcare ► Historical Memory ► Housing & Homelessness ► Human Rights ► Justice ► Labour & Unemployment ► LGBT ► Peace & War ► Politics ► Poverty ► Refugees & Migration ► Technology & Social Enterprise ► Women's Rights

All images at ProgressiveSpain.com are the copyright of their respective authors/owners and are reproduced here for non-commercial, journalistic purposes in accordance with Fair Use doctrine. All other content is Copyright © 2015-2019 ProgressiveSpain.com and is licensed under a Creative Commons Attribution-NonCommercial-ShareAlike 4.0 International License.