► Interior Minister Grande-Marlaska credits combined efforts by Spain, Morocco
► 15,683 migrants arrived from Jan-Aug versus 28,642 in same period last year
Spain's Interior Minister has said that migrant arrivals by boat from North African have dropped off sharply in the first eight months of 2019, with a total of 15,683 migrants arriving via the dangerous Mediterranean sea crossing to Spanish shores to date, representing a decrease of 45.2 percent over the number of arrivals during the same period last year.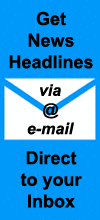 Acting Interior Minister Fernando Grande-Marlaska said Thursday following a meeting in Rabat with Moroccan foreign minister Abdelouafi Laftit that the reason for the sharp drop in migrants via boat from North African to Spain was due to the "serious and coordinated" work of Spain with Morocco to stem the tide of Mediterranean crossings organized by trafficking gangs working out of Moroccan coastal towns and ports.
Immediately following the establishment of the new Spanish government under President Pedro Sanchez in June 2018, Spanish Interior and Foreign ministry officials began meeting with their Moroccan counterparts to coordinate efforts to stem the flow of migrants by boat and to promise to Morocco that Spain would seek European Union financial assistance to the North African country if Morocco would step up efforts to halt migrant trafficking through its territory.
The result was an EU grant of 140 million euros to Morocco, with the Moroccans establishing territorial limits within the country to keep migrants transiting the country away from the coastal strip where traffickers operate.
According to Spanish authorities, notwithstanding the spike in arrivals in January of this year, during the first eight months of 2019 a total of just 620 boats carrying migrants have reached Spanish shores from North Africa — just slightly more than half the number of 1,168 migrant boats successfully reaching Spain from January through August of 2018.
► Read More in Spanish at 20minutos, Europa Press and El Mundo …
► Click to read more news about Refugees & Migration in Spain …
Check out more news from Spain about:
► Animal Welfare ► Corruption/Transparency ► Discrimination ► Education ► Children's Rights ► Environment & Sustainability ► Fair Trade & Development Aid ► Healthcare ► Historical Memory ► Housing & Homelessness ► Human Rights ► Justice ► Labour & Unemployment ► LGBT ► Peace & War ► Politics ► Poverty ► Refugees & Migration ► Technology & Social Enterprise ► Women's Rights

All images at ProgressiveSpain.com are the copyright of their respective authors/owners and are reproduced here for non-commercial, journalistic purposes in accordance with Fair Use doctrine. All other content is Copyright © 2015-2019 ProgressiveSpain.com and is licensed under a Creative Commons Attribution-NonCommercial-ShareAlike 4.0 International License.