► Barcelona mayor says new measures to cut CO2 by 20 tonnes annually
► Announcement same day as EU request that Spain do more to cut emissions
Barcelona Mayor Ada Colau says Spain's second-largest city will reduce carbon dioxide (CO2) emissions by 6 percent annually through 2020 via the creation of low-contamination zones for vehicle traffic in different parts of the city and a series of 10 measures that the mayor pledged Barcelona will begin to implement immediately.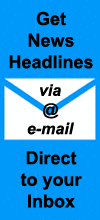 The announcement by the mayor came on the same day that EU Commissioner for the Environment Karmenu Vella called on Spain to do more to improve air quality. In a letter to Spain's Minister for the Environment, Teresa Ribera, Vella said that Spanish cities — particularly on Madrid and Barcelona — needed to make greater efforts to reduce the high levels of nitrogen dioxide that supercede limits set out in guidelines established by the European Commission.
Among measures that Colau said would help to reduce CO2 emissions by 20 tonnes each year, the Barcelona mayor pledged to open a new municipal bus lane on the highly-traversed Caller Aragó crosstown artery and to reduce the number of vehicle lanes on Calle Mallorca, between Meridiana and Diagonal streets in the city centre.
Colau also said that vehicle circulation on streets in the city centre, including Calles Rocafort, Sicilia, Ausiàs March, Compte Borrell and Gran de Gràcia, as well as on traffic lanes running along Joan de Borbó and Sant Joan promenades will be limited to 30 kilometers per hour.
► Read More in Spanish at El Diario and COPE …
► Click to read more news about Environment & Sustainability …
Check out more news from Spain about:
► Animal Welfare ► Corruption/Transparency ► Discrimination ► Education ► Children's Rights ► Environment & Sustainability ► Fair Trade & Development Aid ► Healthcare ► Historical Memory ► Housing & Homelessness ► Human Rights ► Justice ► Labour & Unemployment ► LGBT ► Peace & War ► Politics ► Poverty ► Refugees & Migration ► Technology & Social Enterprise ► Women's Rights

All images at ProgressiveSpain.com are the copyright of their respective authors/owners and are reproduced here for non-commercial, journalistic purposes in accordance with Fair Use doctrine. All other content is Copyright © 2015-2019 ProgressiveSpain.com and is licensed under a Creative Commons Attribution-NonCommercial-ShareAlike 4.0 International License.