► Court suspends gov't removal of Franco remains pending review of appeal
► Sánchez gov't wants to move former dictator's remains from place of honour
Try as it might, the government of President Pedro Sánchez just can't seem to get the remains of Francisco Franco moved from the current place of honour where the former dictator was buried in 1975 in the Basilica at the Valley of the Fallen mausoleum complex outside Madrid.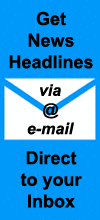 At least not for now, as Spain's Supreme Court agreed on Tuesday to temporarily suspend the government's planned removal of Franco's remains to a more discreet resting place, a decision taken by the Council of Ministers that scheduled the long-awaited move to occur on 10th June.
The court said that it would place the removal of the former dictator's remains on hold until it formally decides on the appeal presented by the Franco family and the prior of the Benedictine community that administers the Basilica at the Valley of the Fallen complex.
The case could take several months to wind its way through the court hearing process, meaning the government will have to wait until at least the autumn to know whether or not it will be able to move ahead with its planned transfer of the former dictator's remains.
► Read More in Spanish at Público and El Diario …
► Read More in English at El País …
► Click to read more news about Spain's Historical Memory movement …
Check out more news from Spain about:
► Animal Welfare ► Corruption/Transparency ► Discrimination ► Education ► Children's Rights ► Environment & Sustainability ► Fair Trade & Development Aid ► Healthcare ► Historical Memory ► Housing & Homelessness ► Human Rights ► Justice ► Labour & Unemployment ► LGBT ► Peace & War ► Politics ► Poverty ► Refugees & Migration ► Technology & Social Enterprise ► Women's Rights

All images at ProgressiveSpain.com are the copyright of their respective authors/owners and are reproduced here for non-commercial, journalistic purposes in accordance with Fair Use doctrine. All other content is Copyright © 2015-2019 ProgressiveSpain.com and is licensed under a Creative Commons Attribution-NonCommercial-ShareAlike 4.0 International License.