► Socialists win most votes in 10 of 12 regional elections contested Sunday
► PSOE also wins 33pct of Euro Parliament vote for 20 of Spain's 54 MEPs
► Loss of Madrid city and region to PP bitter pill for Spain's progressive Left
The Socialist party of President Pedro Sánchez was the big winner in Spain's "Super Sunday" triple elections yesterday to replace town councils in 8,131 municipalities nationwide, renew regional parliaments in a dozen autonomous communities plus Spain's North African enclave cities of Melilla and Ceuta, and in the selection of 54 representatives from Spain to the European Parliament (EP) in Strasbourg.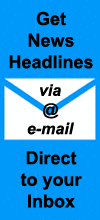 Socialist party candidates won the most votes in 10 of the 12 regional parliamentary races contested Sunday, but managed an absolute governing majority of seats in only a handful of the ten regional parliaments. That means the PSOE will now need to seek partners to put together majorities to enable the party to govern alone or in coalition in the  regions where it did not win a clear majority.
Likewise, the Socialists won the most votes nationwide in races to govern 8,131 city and town councils across Spain, winning 6.66 million votes for 29.26 percent of all municipal ballots cast and 22,329 seats on local government councils across the country. The PSOE performance out-polled the conservative Partido Popular (PP) by 1.6 million votes in the municipals, with PP netting 5.08 million votes for 22.23 percent of the total and 20,325 seats on town councils across Spain.
In EP elections, the Socialists won 33 percent of total votes cast, netting the 20 of the 54 European parliamentary seats allotted to Spain, a gain of 7 seats over the 13 held by the PSOE during the last session in Strasbourg. The Socialist victory not only knocks the conservative Partido Popular out of the lead position among Spanish political parties represented in Europe, but also makes Spain's PSOE the largest of the Social-Democrat parties represented in the European parliament.
The bitter pill for the Spanish Left to swallow came in Spain's capital city of Madrid and surrounding region. In the capital, the Más Madrid coalition of progressive Mayor Manuela Carmena failed to win sufficient votes to enable it to continue governing, either alone or in coalition with Podemos and the Socialists.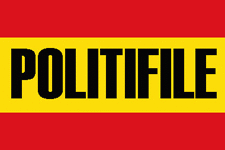 In the Madrid regional community, the PSOE won more votes than any other party, but with Más Madrid and Podemos polling poorly the Socialists will find it nearly impossible to put together a coalition to wrest control of the Madrid community from the political right.
The Partido Popular managed to eke out just enough votes Sunday to enable it to govern in coalition with centre-right Ciudadanos and ultra-right VOX parties, if the three can come to a negotiated agreement in the coming days.
Overall, the results on Sunday served to reaffirm the PSOE's resurgent position in Spanish politics and strengthen the position of President Sánchez, following his party's victory in Spain's general  elections at the end of April.
With Sunday's election results under his belt, Sánchez will now seek to negotiate with the Unidas Podemos coalition and smaller, regional parties to secure a majority vote in Spain's 350-member Congress that will guarantee the Socialist party leader a second term in office.
► Read More in Spanish at Público, La Sexta and El País …
► Read More in English at The New York Times, The Irish Times & El País …
► Click to read more news about Politics in Spain …
Check out more news from Spain about:
► Animal Welfare ► Corruption/Transparency ► Discrimination ► Education ► Children's Rights ► Environment & Sustainability ► Fair Trade & Development Aid ► Healthcare ► Historical Memory ► Housing & Homelessness ► Human Rights ► Justice ► Labour & Unemployment ► LGBT ► Peace & War ► Politics ► Poverty ► Refugees & Migration ► Technology & Social Enterprise ► Women's Rights

All images at ProgressiveSpain.com are the copyright of their respective authors/owners and are reproduced here for non-commercial, journalistic purposes in accordance with Fair Use doctrine. All other content is Copyright © 2015-2019 ProgressiveSpain.com and is licensed under a Creative Commons Attribution-NonCommercial-ShareAlike 4.0 International License.