Spain's Supreme Court issued a definitive ruling on Monday that bans the public killing of bulls in the controversial Toro de la Vega festival in the town of Tordesillas, in the province of Valladolid.
In its ruling, the court dismissed an appeal by the town council against a 2016 ruling by the regional Supreme Court of Justice of Castilla-León prohibiting the traditional practice repeated each year by local townspeople, who gathered to run a bull through the fields and streets of Tordesillas, taunting it and lancing it on horseback until the animal fell from exhaustion, then stabbing it to death with a dagger-like sword.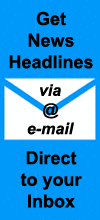 Since the regional court's 2016 ruling, the Tordesillas festival has been limited to running a bull through the streets of the town and then removing the bull from public spectacle before slaughtering it in private.
In appealing the 2016 ruling to the Supreme Court, the town council had argued that the killing of the bull in public as part of the annual Toro de la Vega festival was a timeless tradition in the town's history and an important economic stimulus to the local economy, bringing 40,000 bull-festival aficionados to Tordesillas each year.
The 2016 ruling by the regional high court was seen as a major victory in the fight by animal rights activists in Spain to ban bull-running, bull-baiting and bullfight events at which the animals are killed for the enjoyment of public spectators.
In 2013 and 2015, the conservative Partido Popular government of then-President Mariano Rajoy used its absolute majority in Spain's 350-member Congress to pass laws declaring such events to be part of the "intangible cultural patrimony" of Spain.
► Read More in Spanish at El País, El Diario and La Vanguardia …
► Click to read more news about Animal Rights in Spain …
Check out more news from Spain about:
► Animal Welfare ► Corruption/Transparency ► Discrimination ► Education ► Children's Rights ► Environment & Sustainability ► Fair Trade & Development Aid ► Healthcare ► Historical Memory ► Housing & Homelessness ► Human Rights ► Justice ► Labour & Unemployment ► LGBT ► Peace & War ► Politics ► Poverty ► Refugees & Migration ► Technology & Social Enterprise ► Women's Rights

All images at ProgressiveSpain.com are the copyright of their respective authors/owners and are reproduced here for non-commercial, journalistic purposes in accordance with Fair Use doctrine. All other content is Copyright © 2015-2019 ProgressiveSpain.com and is licensed under a Creative Commons Attribution-NonCommercial-ShareAlike 4.0 International License.