Spanish migration rights activist Helena Maleno has been unconditionally freed by Morocco after a district court in Tangiers dismissed charges of immigration trafficking carrying a lengthy prison sentence for her repeatedly having called in reports from Morocco to Spanish Salvamento Maritimo sea rescue patrols of overloaded migrant boats stranded at sea while trying to cross the Mediterranean to Spanish shores.
Maleno, whose case became a cause celebre among Spanish and international human rights activists, welcomed the dismissal of the charges against her for having "set judicial precedent that saving lives is not a crime".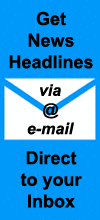 She and the migrant rights organization Caminando Fronteras (Walking Borders) that represented her in the court case said they will continue supporting efforts to rescue migrants stranded at sea while trying to reach Europe from North Africa.
The court case against Maleno was opened in late-2017 by Moroccan authorities, who said her routinely phoning in reports to Spanish government sea rescue patrols with the location and details of stranded boatloads of North African migrants in the Mediterranean amounted to aiding and abetting illegal migration organized by migrant trafficking gangs. The charges against her could have led to life imprisonment in Morocco, had she been convicted.
Spanish police had been investigating Maleno's activities since 2012 and prosecutors filed charges against the activist that were later dismissed by a Spanish court.
► Read More in Spanish at Europa Press and EFE via La Vanguardia …
► Read More in English at AP via The Seattle Times …
► Click to read more news about Immigration & Refugees in Spain …
Check out more news from Spain about:
► Animal Welfare ► Corruption/Transparency ► Discrimination ► Education ► Children's Rights ► Environment & Sustainability ► Fair Trade & Development Aid ► Healthcare ► Historical Memory ► Housing & Homelessness ► Human Rights ► Labour & Unemployment ► LGBT ► Peace & War ► Politics ► Poverty ► Refugees & Migration ► Technology & Social Enterprise ► Women's Rights

All images at ProgressiveSpain.com are the copyright of their respective authors/owners and are reproduced here for non-commercial, journalistic purposes in accordance with Fair Use doctrine. All other content is Copyright © 2015-2019 ProgressiveSpain.com and is licensed under a Creative Commons Attribution-NonCommercial-ShareAlike 4.0 International License.