The government of President Pedro Sánchez on Friday announced the imminent removal of the remains of former dictator Francisco Franco from the Basilica located at the Valley of the Fallen mausoleum complex outside Madrid and has given the Franco family 15 days to choose an alternative burial place.
Justice Minister Dolores Delgado said during a press conference following Friday's Council of Minister's meeting that the government will not allow Franco's remains to be reburied in a family-owned crypt at Madrid's downtown La Almudena cathedral because of public order concerns. A government report produced last year said the relocation of the dictator's burial site to the cathedral would create a high-profile pilgrimage site in central Madrid for rightwing followers of the former dictator that would present law enforcement authorities with a security problem.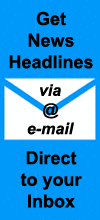 Delgado said if the Franco family does not suggest a mutually agreeable alternative site, the government will proceed to remove Franco's remains from the Basilica and rebury them elsewhere.
The Justice Minister also said the government would move forward with its plans over the expressed objections of the prior pf the Benedictine abbey at the site, who prior to joining the Catholic religious order was a member of the ultra-right Spanish Falange party, standing twice as a Falangista candidate in municipal elections.
The Franco family has said it will appeal the government's decision to Spain's Supreme Court. If the court admits the appeal, it can decide to allow the removal of Franco to go forward while the appeal is being heard, a process that could take months until a final ruling is issued. Alternatively, the court could issue an emergency injunction to stop the reburial of the former dictator's remains until its ruling is issued.
► Read More in Spanish at El Periódico, El Diario and El País …
► Read More in English at El País …
► Click to read more news about Spain's Historical Memory movement …
Check out more news from Spain about:
► Animal Welfare ► Corruption/Transparency ► Discrimination ► Education ► Children's Rights ► Environment & Sustainability ► Fair Trade & Development Aid ► Healthcare ► Historical Memory ► Housing & Homelessness ► Human Rights ► Labour & Unemployment ► LGBT ► Peace & War ► Politics ► Poverty ► Refugees & Migration ► Technology & Social Enterprise ► Women's Rights