The controversial case of five men accused of gang-raping an 18-year-old woman during the 2016 San Fermín 'Running of the Bulls' festival in Pamplona appears headed to Spain's Supreme Court, as attorneys for the plaintiff in the case said they will appeal a split-decision by the highest court in the region of Navarra upholding a lower court conviction of the men for a lesser crime of sexual abuse.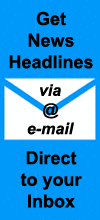 The decision handed down Wednesday by a five-judge panel of the Tribunal Superior de Justicia de Navarra (TSJN) upholds a lower court ruling that the men were guilty only of sexual abuse and subject to a jail sentence of nine years each, rather than the aggravated crime of sexual assault, tantamount to rape under Spanish law, which would have carried a sentence of 14 years each.
Two of the five TSJN judges dissented from the majority opinion, saying that because the men physically and intentionally prevented the woman from escaping as she was being raped, their actions were 'intimitadory' and constituted aggravated assault, punishable by the harsher sentence.
Widely referred to in Spain as the La Manada ('The Wolf Pack') case, so-called because of the name the men gave a WhatsApp group in which they boasted of their exploits at the San Fermín festival, this week's TSJN decision has caused an outpouring of protest in front of Ministry of Justice offices across Spain.
The protests mirror those of last month, when after the initial lower-court conviction on the lesser charge the five men were not placed in customary preventive detention because of the risk they might flee while their appeal was pending, but allowed to remain free on bail.
Feminist groups across Spain expressed outrage over the TSJN ruling upholding the lower-court verdict and have called on Spain's Supreme Court to correct the verdict and sentence. Attorneys for the 18-year-old plaintiff in the case immediately said they would appeal and have called for the five members of La Manada to be remanded into custody pending the Supreme Court decision because of what they say is increased risk of flight in order to escape serving jail time.
► Read More in Spanish at Público, El Periódico and Europa Press …
► Read More in English at El País, The Guardian and The Irish Times …
► Click to read more news about Women's rights in Spain …
Check out more news from Spain about:
► Animal Welfare ► Corruption/Transparency ► Discrimination ► Education ► Children's Rights ► Environment & Sustainability ► Fair Trade & Development Aid ► Healthcare ► Historical Memory ► Housing & Homelessness ► Human Rights ► Labour & Unemployment ► LGBT ► Peace & War ► Politics ► Poverty ► Refugees & Migration ► Technology & Social Enterprise ► Women's Rights