A media campaign launched last week by Save the Children España aims to shine a light on the gravity of child sexual abuse in Spain, relying on those who were victims of sexual abuse when they were children to end their silence and tell their stories in order to help raise public awareness about the problem.
Employing the social-media hashtag #RompoElSilencio ("I'm breaking the silence"), the campaign features victims themselves bringing their stories to light in videos posted to YouTube and other social-media platforms.

► ► CLICK ABOVE TO WATCH VIDEO ► ►
In addition to raising public awareness, Save the Children says the campaign also aims to pressure Spain's new Socialist government of President Pedro Sánchez to move forward the introduction in Congress of a proposed "Law of Comprehensive Protection against Violence against Children" (Ley de Protección Integral frente a la Violencia contra la Infancia), which the government had said it intends to introduce by mid-2019.
"The urgency of the situation demands that the process be accelerated so that it can be approved as soon as possible," Save the Children in a statement "All parliamentary groups must commit to supporting it ".
According to Save the Children, one of every two complaints over sexual abuse filed in Spain involves minor children and an estimated 10-20 percent of Spain's population of 45.6 million has been victimized by sexual abuse during childhood.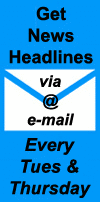 Following patterns seen elsewhere in the world, the NGO says that six out of every 10 aggressors are known to the children who are victimized, usually family members or friends of the child's family. And the aggressors are not always adults.
In 2017, Spain's justice system convicted more than 2,500 people for sexual crimes, with more than 10 percent (269) of the cases involving minors who abused other minors.
Even so, says Save the Children, only 15 percent of the cases of child sex abuse are ever reported and 70 percent of them never reach trial, pointing to the hidden magnitude of the problem and the need for the government to act sooner rather than later to legislate greater protection of children from abuse.
► Read More in Spanish at El Mundo, Europa Press and El Periódico …
► Click to read more news about Children's Rights in Spain …
Check out more news from Spain about:
► Animal Welfare ► Corruption/Transparency ► Discrimination ► Education ► Environment & Sustainability ► Fair Trade & Development Aid ► Healthcare ► Historical Memory ► Housing & Homelessness ► Human Rights ► Labour & Unemployment ► LGBT ► Peace & War ► Politics ► Poverty ► Refugees & Migration ► Technology & Social Enterprise ► Women's Rights