Catalonia's regional Mossos d'Esquadra police force on Monday night turned back a crowd of hooded and masked protesters storming Catalonia's regional Parlament building, apparently emboldened by words of encouragement from Catalan regional President Quim Torra to "keep up the pressure" for secession and force Spain's central government to free politicians jailed in connection with last year's illegal independence referendum.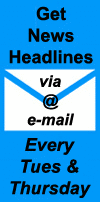 Protesters belonging to the so-called "Committees in Defense of the Republic", or CDRs (Comitès de Defensa de la República), were eventually beaten back back from the parliament building by baton-wielding riot police of the regional force. A spokesperson for the Mossos later complained of Torra's encouragement of the protests and the insufficient numbers of police personnel assigned to the streets to deal with a day of sometimes violent confrontatins and blockages of public transport by various CDR groups across Catalonia.
The protests were called by the CDRs and the far-left Candidatura d'Unitat Popular (CUP, United People's Candidacy) party to commemorate last year's 1st October referendum on independence from Spain that was ruled illegal by the country's Tribunal Constitucional (Constitutional Court). Last year's referendum was marked by an absence of Mossos during violent charges on voting stations by Policia Nacional and Guardia Civil police and running street battles with supporters of Catalonia's secession from Spain.
Yesterday's one-year anniversary protests saw blockages of vehicle traffic on main highways and secondary roads in various parts of Catalonia, as well as blockage of the high-speed AVE rail line from Spain to France in the Girona rail station.
Torra has come under fire for his remarks from a growing chorus of critics, both from outside and within the Catalan pro-independence movement. Spanish President Pedro Sánchez cautioned the Catalan regional leader on Tuesday against encouraging radicals, while former Catalan President Carles Puigdemont appeared to distance himself from the CDRs and Torra's encouragement of them, claiming from Brussels that those "who wear masks and use violence" are not part of the 1st October movement.
► Read More in Spanish at El País, La Vanguardia and El Periódico …
► Read More in English at El País, TheLocal.es and The Guardian …
► Click to read more news about Catalonia …
Check out more news from Spain about:
► Animal Welfare ► Corruption/Transparency ► Discrimination ► Education ► Environment & Sustainability ► Fair Trade & Development Aid ► Healthcare ► Historical Memory ► Housing & Homelessness ► Human Rights ► Labour & Unemployment ► LGBT ► Peace & War ► Politics ► Poverty ► Refugees & Migration ► Technology & Social Enterprise ► Women's Rights