Spain's new government announced it is doubling the existing budget for a summer food program for children of families facing economic need and at risk of social exclusion from poverty, increasing the amount funneled to programs run by local and regional government authorities from 5.2 million euros to 10 million euros this summer.
Spanish Education Minister and government spokesperson Isabel Celaá said on Friday that the new Alto Comisionado para la Infancia (High Commission on Childhood) will manage the program, designed to help more than 2.1 million children at risk of poverty in Spain maintain an adequate diet with proper nourishment during the summer months, when the regular school meals program is not available because of summer holidays.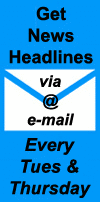 According to the annual Encuesta de Condiciones de Vida (Survey of Living Conditions) carried out by Spain's national statistics institute, or INE, more than 700,000 households across Spain, most of them with children, suffer from nutritional deficiencies as a result of poverty, as they are unable to afford a balanced diet that contains a minimum of animal protein foods at least every other day.
The summer VECA program being, now being managed by the new High Commission on Children set up by the government of President Pedro Sánchez, enables children from families at risk of poverty to enjoy breakfast and lunch, along with leisure and educational activities during the summer months.
The federal budget of the Rajoy government in 2017 allotted 5.2 million euros to local and regional governments to run the programs, but an executive decision from the Sánchez government has enabled a budgetary re-balancing within the Ministry of Health and Social Welfare that will see the summer food program for needy children doubled this summer.
► Read More in Spanish at Europa Press, HuffPost en español and Público …
► Click to read more news about Poverty & Social Exclusion in Spain …
Check out more news from Spain about:
► Animal Welfare ► Corruption/Transparency ► Discrimination ► Education ► Environment & Sustainability ► Fair Trade & Development Aid ► Healthcare ► Historical Memory ► Housing & Homelessness ► Human Rights ► Labour & Unemployment ► LGBT ► Peace & War ► Politics ► Poverty ► Refugees & Migration ► Technology & Social Enterprise ► Women's Rights