Spain's electric motorscooter sharing service Muving, currently operating in 11 cities nationwide, is following up an expansive first year of operation with a move into the U.S. market, where it says it will launch in the coming weeks in the cities of Atlanta and Miami.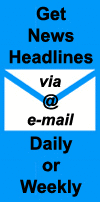 The Cadiz-based service, which offers users low-cost rental of emission-free moto-scooters, says it will launch in Atlanta in the coming weeks with a fleet of 78 electric scooters and expand into Miami shortly thereafter.
In Spain, Muving lets users buy voucher-cards to use in renting the electric scooters from conveniently located pick-up and drop-off points at anywhere from 0.16 to 0.21 cents per minute. Because the vehicles are non-polluting, the company says its scooters have saved the emission of 240 tonnes of carbon-dioxide into the atmosphere in the first year of operation.
Muving launched its shared mobility service last year in Andalucia and is currently operating in five Andalucian cities, with 18,300 customers in Seville, 9,100 in Malaga, 8.500 in Cádiz, 4,600 in Granada and 3,500 in Cordoba.
The company has since expanded in Spain to an additional six cities, including Madrid, Barcelona, Valencia, Murcia and Alicante, with more than 115,000 customers across all eleven locations.
► Read more in Spanish at Europa Press, La Vanguardia, Andalucía Información
► Click to read more news about Social Enterprise & Technology in Spain …
Check out more news from Spain about:
► Animal Welfare ► Corruption/Transparency ► Discrimination ► Education ► Environment & Sustainability ► Fair Trade & Development Aid ► Healthcare ► Historical Memory ► Housing & Homelessness ► Human Rights ► Labour & Unemployment ► LGBT ► Peace & War ► Politics ► Poverty ► Refugees & Migration ► Technology & Social Enterprise ► Women's Rights