The Socialist party has called on the executive committee of Spain's Senate to investigate whether or not the Fundación Nacional Francisco Franco, set up shortly after the 1975 death of Spanish dictator Francisco Franco to commemorate his life and memory, is violating Spain's 2007 Historical Memory law by glorifying the former dictator, as well as heroes and events of the Spanish Civil War and the 36-year Franco regime that followed.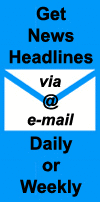 The request, filed Tuesday just weeks after the Partido Popular government of President Mariano Rajoy used its line-item veto power to quash consideration of a ambitious PSOE proposal to reinforce and extend the 2007 law, also calls on the Senate committee to investigate whether or not the Franco foundation is in compliance with Spanish legal requirements that require non-profit associations to demonstrate the social benefit of their activities to justify their tax-exempt status.
"A foundation that exalts and glorifies the dictatorship and defends the violation of human rights that was carried out by Franco's dictatorship cannot be legal", the PSOE said in its filing with the Senate.
The foundation made news headlines in Spain on Monday over a post to its Twitter account on 1st April, the anniversary of the 1939 triumph of Franco's forces over the democratically elected Republican government, praising that victory as "just" and "well-deserved". The Franco foundation has also recently been involved in blocking public access to the former dictator's Pazo de Merais country estate in Galicia, as well as efforts to honor family requests for the exhumation of the remains of Republican soldiers buried alongside Franco at the Valley of the Fallen mausoleum site outside Madrid.
► Read PDF in Spanish of PSOE proposal to illegalize Franco Foundation …
In its request to the Senate committee, the Socialists also called for a report by the Senate's legal office as to whether or not the foundation has violated the 2007 Law of Historical Memory through its offer of legal services and advice to municipal governments across Spain seeking to obviate the law's requirement that local governments remove "coats of arms, insignias, plaques and other commemorative objects or mentions of personal or collective glorification of the military uprising, the Civil War and the repression of the Dictatorship".
The PSOE claims the foundation is clearly helping municipalities and individuals to break the law and to "make an apology for the Franco regime and its flagrant violations of human rights".
► Read More in Spanish at 20minutos, La Vanguardia and El Diario …
Check out more news from Spain about:
► Animal Welfare ► Corruption/Transparency ► Discrimination ► Education ► Environment & Sustainability ► Fair Trade & Development Aid ► Healthcare ► Historical Memory ► Housing & Homelessness ► Human Rights ► Labour & Unemployment ► LGBT ► Peace & War ► Politics ► Poverty ► Refugees & Migration ► Technology & Social Enterprise ► Women's Rights