The special representative of the Council of Europe's general secretariat on migrations and refugees has announced a visit to Spain to look into the situation of the growing number of minors who are part of the flood of refugees from war-torn countries in the Middle East and Africa arriving to Europe through Spain and other countries.
As part of a fact-finding mission on the severity of the problem of children and adolescent refugees flooding into Europe, Czech diplomat Tomas Bocek will be touring Spain's temporary internment centers for migrants and refugees in the country's North African enclave cities of Ceuta and Melilla, as well as detention centers and refugee shelters in Murcia, Valencia and Madrid.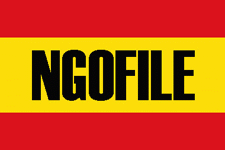 The visit comes amid increased concern from European authorities and non-governmental organizations in Spain and across Europe over the growing number of children and adolescents, many of whom are unaccompanied by parents or guardians, who are turning up in groups of migrants and refugees being trafficked out of Morocco and Algeria in an effort to reach Europe by way of Spain.
In October, Spain accepted an additional 194 mainly Syrian refugees from camps in Turkey, 104 of whom were minors, as part of the official resettlement program organized under a 2015 accord struck among member states of the European Union. So far, Spain has only taken in a 2,190 of the 17,337 asylum applicants from camps in Turkey, Greece and Libya that it committed to resettle as part of the 2015 accord.
► Click to read more news about Refugees & Immigration in Spain …
But, of most concern to non-governmental agencies working with migrants and refugees in Spain are the growing number of women and unaccompanied minors among those arriving by boat from Morocco and Algeria to the shores of southern Spain. According to Save the Children España, the war in Syria has generated nearly four million refugees, nearly half of whom are children.
So far in 2018, the Cruz Roja Española (Spanish Red Cross) reports it has processed more than 9,500 asylum seekers, and while Syrian refugees make up only part of the total, as many as 25 percent of all arriving refugees are minors.
► Read More in Spanish at La Vanguardia, Hoy and HuffPost en español…
Check out more news from Spain about:
► Animal Welfare ► Corruption/Transparency ► Discrimination ► Education ► Environment & Sustainability ► Fair Trade & Development Aid ► Healthcare ► Historical Memory ► Housing & Homelessness ► Human Rights ► Labour & Unemployment ► LGBT ► Peace & War ► Politics ► Poverty ► Refugees & Migration ► Technology & Social Enterprise ► Women's Rights